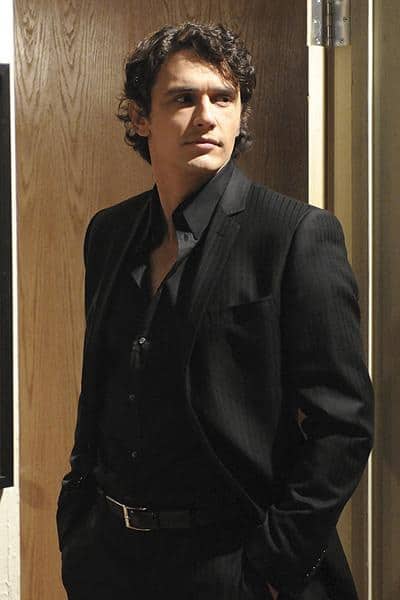 Here's the first shot released of James Franco as he appears in his upcoming stint (Starting November 20) on General Hospital. Little is known about his role, and, following the release of this shot, little is still known about his role.
According to TV Guide, "There are rumors that his character will (aptly) be named Franco and that he'll have a connection to the mob."
Franco is also expected to guest soon on 30 Rock.