The editors of Modern Tonic present a weekly music update here on Towleroad. The rest of the week, they scan the pop culture landscape for movie, TV, book and Web recommendations in their daily email.



TODAY'S FEATURED NEW RELEASES: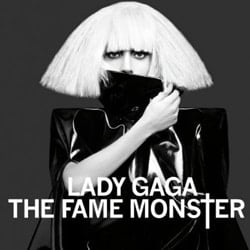 We've been riding Lady Gaga's disco shtick since the release of The Fame last year. The woman born Stefani Joanne Angelina Germanotta has shot to the forefront of gay consciousness with a combo of cheeky post-Madonna dance grooves and a sartorial sense that makes Björk's Oscar night Swan dress look like a gingham hand-me-down. Gaga's follow up, The Fame Monster, features 8 new tunes sold as a single disc or packaged with The Fame. (A super deluxe Fame Monster box set  — to include a lock of her hair (!) — will be available December 15.) Highlights include the single "Bad Romance" (does Gaga have any other kind?), the Spanish-flecked "Alejandro" that's like half Abba's "Fernando" and half Madonna's "La Isla Bonita," and the hi-NRG club jam "Telephone" featuring none other than Gaga's latest BFF Beyoncé.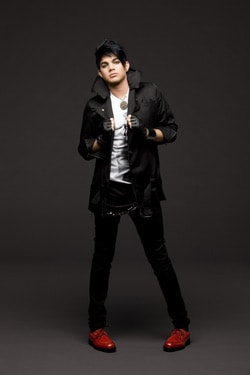 For once, the press was right. Christened 'Glambert' for his theatrical preening on last season's American Idol,
Adam Lambert brought a sexually ambiguous charisma to a set of stellar
pipes that knew how to sell chestnuts from not only Queen and Zeppelin,
but Foghat and Tears for Fears. No longer ambiguous — he came out
publicly following the end of the season — Lambert juices up his debut For Your Entertainment with
a powerful sexual allure. He gets help from Pink with "Whataya Want
from Me," one of her trademarked tracks that's tough on the outside and
tender on the inside. And from the multi-tracked falsetto of opener "Music Again" to
the flamboyant "Soaked," a ballad that sounds like an Arabic showtune
by Muse (written by Muse's Matt Bellamy), it's one blue-rinsed
highlight after another. And we mean blue as in profane – this is one
proud gay boy who's not afraid to tell you what he wants, as we saw on the AMAs last night. "Open your
mouth, open it wide," he teases on the stealthy "Strut." On the
pounding title track he's a decisive topman with one thing on his mind: "Can you handle what I'm 'bout to do? / 'cause it's about to get rough
in you." Well, bring it on, baby. To quote Nirvana — here we are now,
entertain us.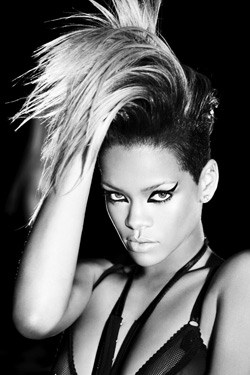 Is it possible to listen to Rihanna's fourth release Rated R and not think about the domestic violence incident that transpired earlier this year between her and then-boyfriend Chris Brown? Not really, though you'd be looking for that proverbial needle in the haystack to find a song that point blank addresses the issue. (The closest she comes is "Stupid in Love.") But, boy, is she angry, which translates to lots of hard rock moves, from Slash's guest guitar on "Rockstar" to the punk-metal opening riff of "Fire Bomb." Elsewhere, she gets breezy with Jeezy on the island-hip-hopping of "Hard" and stretches out on the mid-tempo Justin Timberlake co-written "Cold Case Love."

MUSIC NEWS:

Seventy-seven-year-old music mogul Clive Davis on the re-launching of Whitney Houston's career, American Idol artist album sales and the music business's rough transition from CD to digital.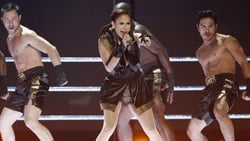 "Fallin' on my Louboutins": Jennifer Lopez was so infuriated after she slipped and fell on her famous butt during last night's AMA performance, show producer Dick Clark Productions edited the mishap out of the later west coast airing.

A Q&A with Kris Allen, last season's American Idol winner.

Mika is still using gender-ambiguous terms in describing his dating life.

Sony has announced plans to launch the creatively-titled Sony Online Service to compete with iTunes. It's expected to sell music, films, games and books. No date is set yet.

Vote for your favorite song of the 00's.

MORE NEW RELEASES: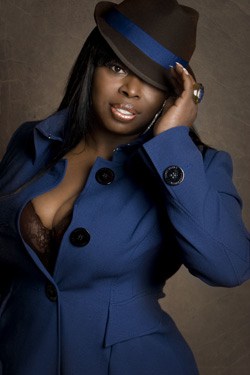 Angie Stone, a sistah from the old skool of R&B, releases Unexpected — 12 sexy slow-ish jams that'll rock your rump vertically or, oh yes, horizontally.
Beyoncé gets cozy on the 2-CD/DVD I Am Yours…An Intimate Performance at Wynn Las Vegas. Her voice is deeper and stronger live, especially on some inspired medleys, including an extended set of songs from a little band named Destiny's Child.  Also released today: a deluxe edition of I Am…Sasha Fierce, which includes the remix of "Video Phone" with Lady Gaga.
The frumpy Scottish church lady Susan Boyle releases her debut in the aftermath of her Britain's Got Talent buzz. I Dreamed a Dream
includes that star-making song, her pristine version of The Rolling
Stones' "Wild Horses," and more easy listening tracks.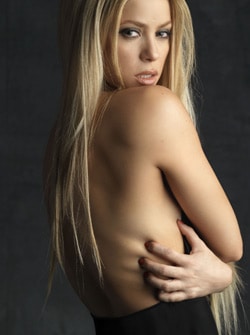 Shakira, Colombia's biggest export after coffee, gets the heart racing faster than caffeine on her latest English-language release, She Wolf, with help from The Neptunes and Wyclef Jean.
Also released: Britney Spears — The Singles Collection Deluxe (box set); Kraftwerk — The Catalogue (box set); Various Artists — A Very Special Christmas 7; Fever Ray — Fever Ray (Deluxe Edition); Hayley Westenra — Winter Magic; Pixies — Minotaur (box set)
Patrick Wolf: "Damaris"
From his superb The Bachelor, this sensual, pagan clip teases the sacrilegious undertones from Wolf's dramatic telling of Saint Paul's conversion of Dionysius's wife.
David Gray and Annie Lennox: "Full Steam"
Old Wobbly Head and Ms. Eurythmics are lovers on the lam in this gansta-land clip set in an industrial wasteland. Best effect? Lennox's industrial-strength pipes — still a thing of wonder after all these years.
Charlotte Gainsbourg featuring Beck: "Heaven Can Wait"
Filled with incongruous images — a skateboard with burgers for wheels, a man with a stack of pancakes for a head — Gainsbourg and L.A. freak Beck take us on a jaunty stroll through a surreal day in suburbia.
Valley Lodge: "All of My Loving" (video NSFW)
And the award for best use of human beings as furniture goes to Valley Lodge, who, as far as we are concerned, one-upped Brüno. We especially like the bed!