FBI: Anti-gay hate crimes increase 11%.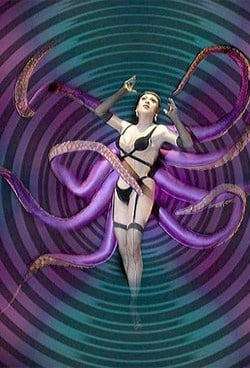 Joey Arias brings 'Arias with a Twist' to L.A.

Dangerous: Martha Stewart has some strong words for Sarah Palin.

Should PEPFAR money to Uganda be cut off?

Report: 4,000 Anglican priests to join Catholic Church. "Under the Vatican's initiative, Anglicans, turned off by their own
church's embrace of gay clerics, women priests and blessing of same-sex
unions, can join new parishes, called 'personal ordinariates', that are
headed by former Anglican prelates."

Formed following the passage of Proposition 8, gay rights group celebrates first anniversary in Orange County.

Man attacked after climbing into bear enclosure at zoo in Bern, Switzerland.

Did J Lo fall so people would notice her performance?

Canada border guards seize PG-rated gay films headed for Inside Out Film Festival: "All three movies have been shown in Canada before. Patrik 1.5 is a PG-rated film about a gay couple's foibles adopting a child in Sweden. Clapham Junction is R-rated, but by no means obscene.
I Can't Think Straight, the other film seized, is a relatively mainstream movie which had a theatrical release this summer. It stars Lisa Ray."

WATCH: Janet Jackson's new video "Make Me".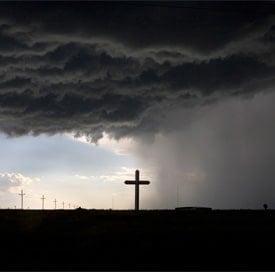 Selected entries from National Geographic's International Photography contest.

GLAAD President Jarrett Barrios on former KC Chiefs running back Larry Johnson, anti-gay slurs, and homophobia in professional sports: "I hope the league moves beyond individual suspensions and instead
enacts zero-tolerance policies that start to address the danger of
homophobia in sports."

Denver evangelical church opens doors to all.

Nude sunbathing initiative led by gay rights activists rejected in UK.

Stonewall Family: World of Warcraft highlights Gay Guild.

Jude Law does his fitness routine for students at NYU.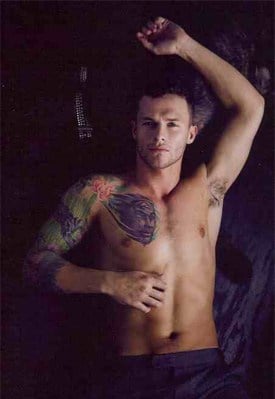 Male model fix: Nicholas Lemons.

Oaxacan town holds drag festival: "The annual dance and festival of the muxes celebrates a group of
homosexual men who don elaborate makeup and traditional dress to dance
and crown a queen, all with the support and excitement of the local
community. Zapotec Indian culture in the Juchitan area, 277 km south of the Oaxacan capital, treats male homosexuality with openness."
Health care plan to include prayer?

Carrie Prejean's brother on her sex tapes: "If they were put in front of me I'd probably watch it."

Akron and Summit counties in Ohio mull anti-discimination ordinance protecting gays and lesbians.

Geri Halliwell has a revelation: not all hairdressers are gay.

Tel Aviv evicting gays from public park cruising area: "The new policy is divisive even within the LGBT community itself, as some of its leaders sided with city hall. Yaniv Weizmann, founder of the Proud Youth organization and a city council member, told Haaretz that the park's historic role was over. 'The community has matured,' he said. 'We can walk around in broad daylight in Tel Aviv. Something that was relevant when we were a persecuted and oppressed community is no longer relevant today.'
Others see establishment leaders like Weizmann as traitors to the cause."