Hope for marriage equality appears to be evaporating quickly in New Jersey: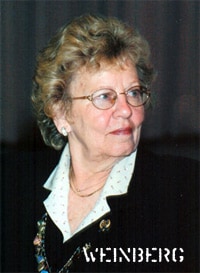 "Several…senators, supporters and opponents, say the movement is all but dead. 'They've lost the momentum,' says Sen. Kip Bateman, a Somerset Republican who considered supporting the measure until last week. 'I don't think it's going to happen.'
So mark this as a black day for the cause of gay rights in New Jersey. Marriage equality was supposed to be the big prize, the final measure of respect, a sign that gay families were indeed equal under the law.
Instead, gay couples and their children are getting another ugly reminder that their families are regarded as second-class, as something less than the families next door.
Gay activists are bitter about what they see as betrayal. Democrats, especially Gov. Jon Corzine, told them over and over to wait for this moment.
And now they are getting tepid support, or none at all."
Said lead sponsor Sen. Loretta Weinberg to the Star-Ledger: "I can't say I'm confident now. I think we still have a pretty good chance. But people are getting nervous and weak-kneed."
Their knees must be getting worn out while running around looking for their spines.