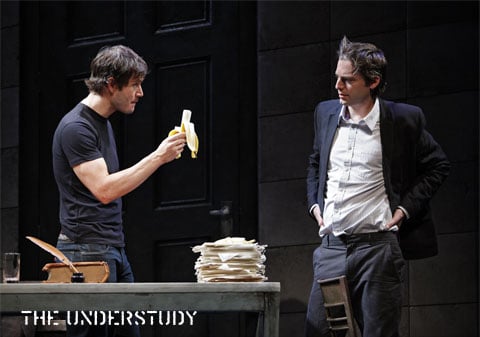 KEVIN SESSUMS
Kevin Sessums is back in the theatre for Towleroad this season. He last reviewed Let Me Down Easy, Wishful Drinking, A Steady Rain, and Hamlet for Towleroad. Kevin is also a contributing editor at Parade and The Daily Beast.
I would be remiss if I didn't lament in this posting the premature closing of Neil Simon's Brighton Beach Memoirs (to some old news by now) before I go on to tell you about some other plays I've seen in the last few weeks. And this is more a kind of reportage, I guess, than a critique since I am writing about something I witnessed that did not have many witnesses.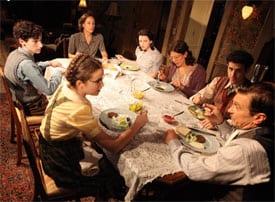 I've never been a fan of Neil Simon; the rat-a-tat-tat-ness of his incessant punchlines has always struck me as rather, well, tatty. Indeed, the revival of his Barefoot in the Park a few seasons back was a woefully misbegotten affair. But this production was different. Those of you who read my reviews know how much I admired director David Cromer's transcendent reimagining of Thornton Wilder's Our Town so I was curious to witness what he could accomplish with a decidedly lesser playwright when he was hired to take on not only Simon's Brighton Beach Memoirs, but also his Broadway Bound, which was to have played in repertory with the former. Alas, we'll never know what he had planned for Broadway Bound since it was canceled altogether. But I can report that he again worked a kind of incongruent miracle with his ability to elicit through his work with actors a heightened form of naturalism.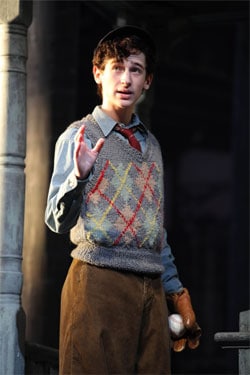 By focusing on the tattiness of the lives that Simon so skillfully delineated in this autobiographical play – which, in its original production, harkened a comeback for the then coasting playwright — he silenced the rat-a-tat-tat of the funnybone which has always replaced the structural backbone in any Simon play and wakened the beating heart embedded even deeper in it. (A tip of the hat also to Brian McDevitt whose lighting design contributed to the play's warmth as well. It was a palette that seemed to pulse right along with that wakened heart.) My own heart breaks a little for Noah Robbins who was plucked from obscurity to play Simon's stand-in, the young Eugene Jerome. He was so skilled and touching in the part and even had put off a semester of college to make his Broadway debut. As his older brother, Santino Fontana broke one's heart in other ways by delving so deeply into the character of Stanley, Eugene's older brother, that he made Simon himself appear to be a better playwright. I have been a huge fan of Fontana's work in the past and this performance heralded a great young actor in our midst. I am sorry not more people got to see how good he can be though I am certain there will be many other chances in this talented actor's burgeoning career. In fact, I read only yesterday in The New York Times that he will be in the Broadway revival of Arthur Miller's A View from the Bridge.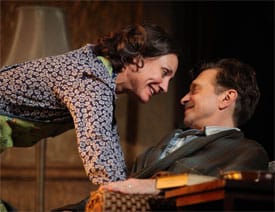 Cromer focused not only on these two young male siblings in the script but also the elder female ones in the form of Eugenes's mother and her younger sister who had moved in with the Jeromes once she was unexpectedly widowed. Jessica Hecht as the sister (she has also been hired to be in A View from the Bridge) and Laurie Metcalfe as the mother formed a fugue of regret and recrimination and resolve. Hecht's performance was the quieter and surprisingly tougher. But Metcalfe anchored the play with her performance as Kate Jerome, Eugene's mother. She demolished the jokey stereotype of the Jewish mother, displaying a juggernaut of emotions that showed us how such a maternal presence could be injured and injurious all at once. I long to see her when she is older play those other maternal monsters, Amanda Wingfield in A Glass Menagerie and Mary Tyrone in Long Day's Journey into Night. And I pray David Cromer helps her create those characters as well.
I would have given the production a T T T 1/2 rating (out of 4 possible T's).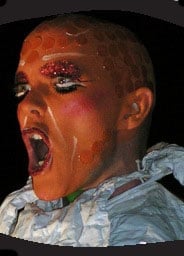 If you've read this far about a production that is no longer playing then you really are a theatre lover so let me tell you about a few other productions that are for and about those theatre lovers among us. First a personal note: check out the website lower case letter written by playwrght Alejandro Morales. He is a theatre lover of the first order and a wonderful writer whose comment at the end of my last posting here alerted Towleroad readers to The Brother Sister Plays by Tarrell Alvin McCraney down at The Public, which I hope to write about soon, as well as the theatrical event of the season, Taylor Mac's five-hour phantasmagoria, The Lily's Revenge, which sadly closed the past weekend. I tried three times to get Rush tix to the latter but failed each time. I am praying that the Mac event has an afterlife and some enterprising producer has the producing balls to move it somewhere or reopen it at Here, where it was playing. It was all any theatre lover could talk about for the last few weeks and I am heartbroken I was unable to get in to see it. To read more about it check out Morales' exemplary website.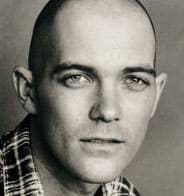 Mac is like a Mach 2 Neil Simon – gay and goy and absurdly grand — or grandly absurd. I first became aware of him as the result of two diverse and early works — The Young Ladies Of, based on the thousands of letters his father received in Vietnam when he was a soldier there and placed an ad asking young ladies to write to him, and The Be(a)st of Taylor Mac, directed by David Drake of The Night I Kissed Larry Kramer fame. For all you theatre lovers out there, I heard from Larry last week that Scott Rudin is trying to get an early play of his produced. Larry has even given it to Tom Ford to read in case he wants to follow up his screen directorial debut with a stage one. (He's also given him his latest screenplay for The Normal Heart in case Ford wants to up his cinematic game to encompass a story of more epic proportions than his expertly emotionally interiorized A Single Man.) Can you imagine Rudin, Ford, and Kramer — those three absurdly grand gays in a rehearsal room together? I hope there's a role for a drag queen whose specialty is a stunningly effective pastiche of performance styles so Taylor Mac can join them in the rehearsal process. Rudin, Kramer, Ford and Mac — now that's a theatrical phantasmagoria of my own fevered dreams.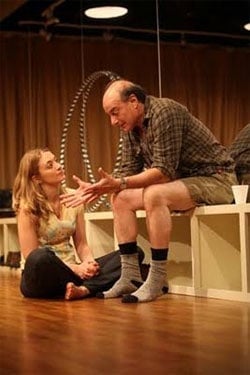 ***CIRCLE MIRROR TRANSFORMATION
Another wonderful show that has closed prematurely — after being extended a couple of times — was Circle Mirror Transformation at Playwrights Horizons. I am hopeful that some enterprising producer also reopens it somewhere. Set in a Vermont town, it evolves around the theatre games concocted by an ex-hippie-like woman for a small group of attendees to her drama class in the town's community center. At first the set-up was a bit twee for my tastes, but as the intermissionless evening went on I became entranced by the lives of the characters illuminated by the games. And the performances — all eerily quiet yet also quite moving, the director Sam Gold having elicited a kind of tamped-down temerity from the cast — were astoundingly good. I was especially taken by the sardonic teenager of Tracee Chimo. It really did seem as if we were eavesdropping on life itself. It all reminded me of television's The Office raised to the level of theatrical art. Jeff Whitty, who won a Tony for writing the book for Avenue Q and is writing the book for the upcoming musical version of Tales of the City, which was workshopped this summer at the The Eugene O'Neill Theatre Center in Connecticut, was a great champion of the play having taken to Facebook to sing its praises and get all of his friends to see it.
I followed his advice and would have given it T T T 1/2 also.
I'm sure some of you out there are tempted to post a snarky comment about now about my writing about shows that have closed so here are two suggestions for and about theatre lovers that are thankfully still running.
Continued (The Understudy and The Royal Family), AFTER THE JUMP…
***THE UNDERSTUDY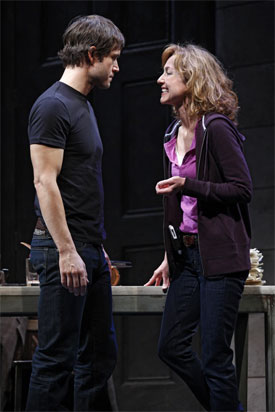 The Roundabout Theatre's The Understudy has been extended until January 16th. Written by the prolific Theresa Rebeck and directed by Scott Ellis, the play concerns an understudy rehearsal for a Kafka play on Broadway. (Talk about suspending disbelief.) The Kafka production stars an unseen major action star and co-stars a lesser one, portrayed by the now hunky Mark-Paul Gosselaar, who will always be known as the blond-tipped heartthrob from Saved by the Bell. He's grown into a studly presence, that's for sure. I'd describe his acting ability as … well … steadfast. He acquits himself well in a part that calls for equal parts earnestness and sex appeal.
His understudy is played by Justin Kirk, who plays the oddly sexy brother-in-law in Weeds. His sex appeal is not as obvious as Gosselaar's but, for that reason, is more potent — at least to me. I call his type nerdy-but-dirty.
As the stage manager, Julie White, who won the Tony for Best Actress for her hilarious portrayal of the agent in The Little Dog Laughed, is again hilarious in this production. The ex-fiance of Kirk's character, she is also touching as her character seems to be running on the fumes of all that ex-fiance anger just below her harried surface.
The play — first produced at The Williamstown Festival two summers ago with Bradley Cooper and Reg Rogers and Kristen Johnson as the cast — is a bit of a mish-mash and seems to need to be put through Rebeck's busy computer one more time between her writing her many Law and Order scripts. But it is ultimately a heartfelt paean to her own love of the theatre and an explanation of why she keeps returning there from the monied confines — confines being the operative word more than monied — of her television world. Indeed, her talent for multitasking and a satirical obviousness that at times mars her work seem to be hinted at in the title of her upcoming novel, Twelve Rooms with a View, which is being published by Random House in 2010.
T T 1/2 (out of 4 possible T's)
The Understudy, Harold and Miriam SteinbergCenter for Theatre,111 West 46th St, New York. Ticket information here.
***THE ROYAL FAMILY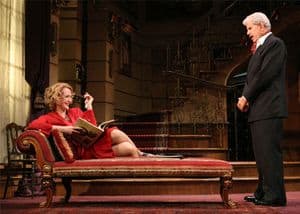 One of the most endearing — and enduring — paeans to the theatre and theatre lovers is The Royal Family by George F. Kaufman and Edna Ferber. The latest production of the play is at Manhattan Theatre Club and is directed by Doug Hughes. It has been extended until December 13th. Written in 1927, it is obviously based on the Barrymore clan though the play's theatrical family is named Cavendish. I first saw a production of the play many years ago which starred the legendary Eva LeGallienne as the play's doyenne, Fanny Cavendish. (For those of you unaware of LeGallienne, look her up. She was one of our first openly lesbian actresses — indeed, there have been only a few such divinely brave creatures since her heyday in the 1920s and '30s and '40s.) Rosemary Harris played her daughter, Julie, in that production. Harris now embodies Fanny in this production whose love of the theatrical art burns still inside her so that she glows with the embers of such love. Jan Maxwell plays Julie now and steals the second act of this three act warhorse of a play with her histrionics. Once you get through the exposition heavy first act, the rest of the play is easy sledding. But I'd suggest you be a devout theatre lover to board the sled to begin with.
T T 1/2 (out of 4 possible T's)
The Royal Family, Manhattan Theatre Club, Samuel J. Friedman Theatre,261 West 47th Street, New York. Ticket information here.
Recently reviewed…
On the Stage:Let Me Down Easy, Wishful Drinking, A Steady Rain, and Hamlet [tr]