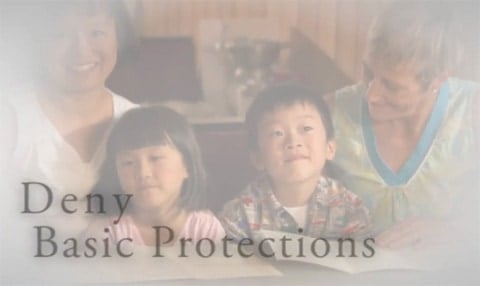 Protect Maine Equality has released its final ad before the election on Tuesday.
Watch it, AFTER THE JUMP…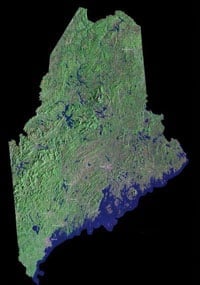 The AP's David Sharp looks at the race thus far: "The polls have been difficult to interpret. But both sides say thecontest will be extremely close and will hinge on turnout, particularlyamong the 18-to-25-year-olds who went to the polls in great numberslast year to elect President Barack Obama. 'There's a knot in mystomach,' said Steve Ryan of Buxton, who operates a property managementbusiness with his partner of 34 years, Jim Bishop. 'We're veryencouraged, and we're very worried at the same time.' Gay-marriagesupporters have framed the issue as a matter of equality for allfamilies, straight or gay. Opponents say that allowing same-sex couplesto wed would be a dangerous social experiment and that Maine's domesticregistry law could simply be bolstered to give gays additional legalrights."
And Rex Wockner continues his excellent coverage from Portland, and says these factors are in play:
"1. The polls are a tie. That may not be good for the gays because, itis thought, some people who are going to vote in a way that othersconsider bigoted may not tell pollsters the truth. 2. Opponents ofsame-sex marriage tend to feel more strongly about the issue thansupporters do. Opponents, therefore, may feel more motivated toactually go vote. Not good for the gays. 3. However, the gay side'sget-out-the-vote operation here in Maine is superior to the opponents'GOTV operation. This is very good for the gays. Regardless of howsomeone feels about same-sex marriage, it doesn't matter a drop if theydon't go vote. The gay side may well get a higher percentage of itssupporters to the polling place."
Rex says volunteers (from anywhere in the country) can still make a difference in this race. Click HERE to find out how you can make calls for the campaign.
Watch the new "No on 1" ad, AFTER THE JUMP…