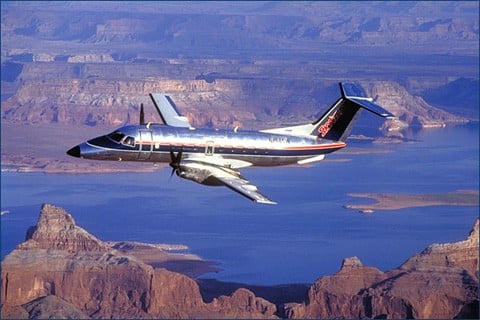 Gilbert Caldwell, a SkyWest baggage agent who married his partner last year in California in the window following the Supreme Court's decision when it was legal, says SkyWest refuses to offer his husband the same free fares it offers heterosexual spouses, the Desert Sun reports: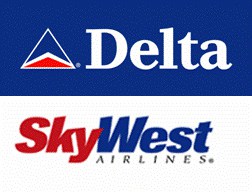 "In a six-page letter to the airlines, attorney Tara L. Borelli, with Lambda Legal, contends her client, Gilbert Caldwell, and his spouse, the Rev. David Farrell, are enduring employment discrimination due to a SkyWest travel policy that refuses to extend its benefits to same-sex spouses 'while heterosexual employees' spouses are fully respected automatically.'
The Oct. 29 letter is the first step before formally suing SkyWest and Delta, Borelli said Friday.' In this incident, they are refusing to treat Gilbert in the same way as they do married, heterosexual couples,' added Borelli, a Lambda Legal staff attorney in Los Angeles. 'They should be providing travel benefits on equal terms.'
… Officials with SkyWest and Delta Airlines did not return multiple phone messages on Thursday and Friday seeking comment. .This surprising and discriminatory policy not only sends a powerful message of stigma and devaluation to SkyWest's gay and lesbian employees, but contravenes clear California legal mandates to treat same-sex spouses and registered domestic partners on equal terms with heterosexual spouses,. the letter states."
The SF Chronicle reports: "The case is one of the first discrimination complaints to surface by
any of the 18,000 same-sex couples who married in California before the
November 2008 passage of Proposition 8, which amended the state
Constitution to define marriage as the union of a man and a woman."
SkyWest has not released a statement about the case. Lambda Legal says the letter to SkyWest is the final step before a lawsuit is filed.