A 2005 amendment banning same-sex marriage in the Texas may have inadvertently banned all marriages, says Houston attorney Barbara Ann Radnofsky, a candidate for attorney general.
The Fort Worth Star-Telegram reports: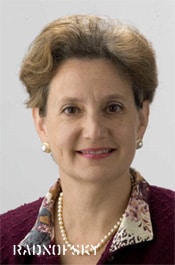 "The amendment, approved by the Legislature and overwhelmingly
ratified by voters, declares that "marriage in this state shall consist
only of the union of one man and one woman." But the troublemaking
phrase, as Radnofsky sees it, is Subsection B, which declares: 'This
state or a political subdivision of this state may not create or
recognize any legal status identical or similar to marriage.' Architects
of the amendment included the clause to ban same-sex civil unions and
domestic partnerships. But Radnofsky, who was a member of the
powerhouse Vinson & Elkins law firm in Houston for 27 years until
retiring in 2006, says the wording of Subsection B effectively
"eliminates marriage in Texas," including common-law marriages."
Radnofsky made the claim as she began a statewide tour to kick off her campaign and called on the current attorney general, Greg Abbott, to "acknowledge the wording as an error and consider an apology." She says the error "opens the door to legal claims involving spousal rights, insurance claims, inheritance and a host other marriage-related issues."
In October, Dallas state District Judge Tena Callahan ruled that despite the constitutional amendment put in place by voters and the Texas
Family Code, which prohibits same-sex marriage or civil unions, a gay couple can divorce in the state and the state prohibition of same-sex marriage violates the federal constitutional right to equal protection. The ruling effectively cleared the way for a challenge to the ban.