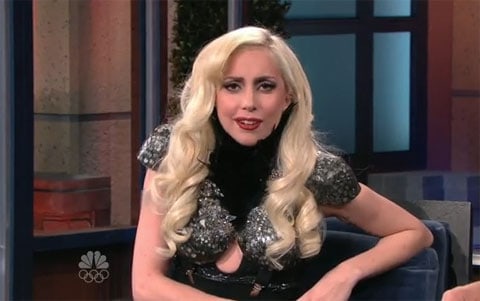 Lady Gaga appeared on The Jay Leno Show last night, performed "Bad Romance", and told Leno that she'll be wearing latex and fishnets when she performs for the Queen at the annual Royal Variety Performance at Blackpool's Opera House Theater on December 7.
Says Gaga: "I was always very different, and I was always trying to not fit in. I just didn't want to be like anyone else. And I was obsessed with Judy Garland and Led Zeppelin."
After Jay asked, she also revealed what she believes to be the worst rumor about her.
Watch, AFTER THE JUMP…
Interview: