After a runoff campaign that got extremely homophobic and nasty near the end, Houston voters tonight have chosen an out lesbian, Annise Parker, as their mayor.
Houston Chronicle reports: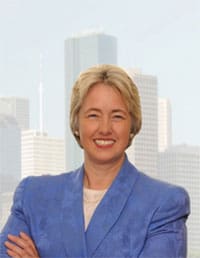 Here's the bottom line, or maybe the punch line:

In Houston, it is now harder for a lawyer to be elected mayor than a lesbian.

In
the last two weeks of the hard-fought campaign, several mailings — one
of them funded to the tune of $40,000 by candidate Gene Locke's finance
chairman and another finance committee member — urged voters to choose
Locke because Annise Parker is a lesbian.

Parker hit back with two tough mailings attacking Locke for his history as a lawyer and a lobbyist.

The
first on one side repeated line after line of what it called: "The
three words Houston taxpayers dread most: Lawyer. Lobbyist. Locke."
More at: —Victory Fund which supported her in the past six races for city council and city controller
—Dallas Voice, which declared her winner a little earlier.