Campbell, California, just outside of San Jose, has a new, very young mayor: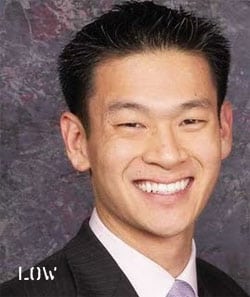 "The council promoted Evan Low, 26, from vice mayor to a one-year term as mayor of the 38,000-resident Silicon Valley city…Low is working on his master's degree in public administration from San Jose State University, where he also earned an undergraduate degree in political science. He also attended an executive program at Harvard's Kennedy School of Government.
…Low grew up in San Jose but eight years ago moved to Campbell, where his father, Dr. Arthur Low, is an optometrist and sits on the Chamber of Commerce. Low said he became interested in politics because he felt young people's interests, such as affordable housing and the future of Social Security, were not being addressed.
He first ran for City Council in 2004 and lost, but won when he tried again in 2006. His term ends in 2010.
Campbell seems to be an unlikely city for a young, gay, Asian American politician to gain a foothold in public service. The San Jose suburb is 70 percent white and 11 percent Asian, with a small, quiet gay community.
Low said he received hate mail when he announced his opposition to Proposition 8, the gay marriage ban, as well as threats of a recall."
According to KTVU, Low is also the country's youngest Asian American mayor.
Congrats to Evan!