Ellen DeGeneres speaks out against Uganda.

$9.6 million was spent in the battle for and against marriage equality in Maine.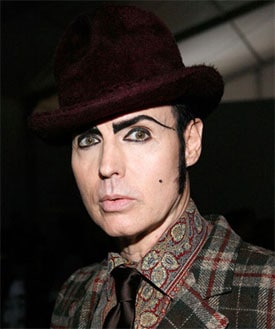 Loving Mr. McDonald: "Patrick might be the only person in America who still keeps a crystal vial of smelling salts in his purse."

Mad Men creator Matthew Weiner says coming out for an actor can be "commercially devastating": "The viability of you as a character – no matter how good an actor you
are – can be jeopardized by this. We struggle with it – obviously, it's
wrong. It shouldn't be that way."

Screen Actors Guild Award nominations announced.

Watch: Robert Downey Jr. in the new Iron Man 2 trailer.

Maryland feeling marriage equality pressure from Washington D.C.: "…the issue of gay marriage is now at Maryland's doorstep, and it
increases the urgency for Attorney General Douglas F. Gansler to rule
on whether the state is permitted to recognize same-sex marriages from
other states."

Hugh Jackman is heavily armed.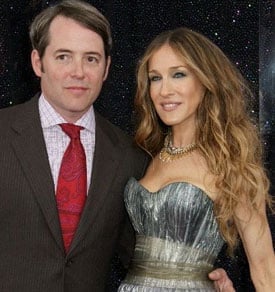 In a Daily Beast interview, Kevin Sessums asks Sarah Jessica Parker
if her decision to go the surrogacy route with Matthew Broderick was a
way for them to channel their inner affluent gay man. Says Parker:
"God, that's so true… and so funny. No, no, no … Matthew and I were
looking at a variety of ways to expand our family. So it's not that
simple, channeling our inner gayness. And I wouldn't say that we are
done either. We will keep exploring different ways to have a family I
think."

Obama thanked Lieberman for promising to support bill without Medicare or public option.

Sens. Monserrate and Onorato protested in Queens for anti-gay marriage votes.

New hope for skin and lung cancer as genetic code is cracked: "Not only will the cancer maps pave the way for blood tests to spot
tumours far earlier, they will also yield new drug targets, says the
Wellcome Trust team."

Pee wee thinks he's Jason Mraz.

Mark Salling sings a Glee tribute.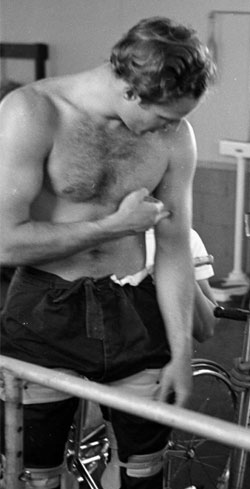 Vintage Brando.

Homophobic New Mexico lawmaker William Sharer pre-files marriage amendment bill.

Facebook group demands apology from BBC over Uganda forum question asking if gays should be executed.

Greater sea level rise from global warming predicted: "A new paper published online Wednesday in the journal Nature suggests
that the world may face a long-term sea-level rise of 20 to 30 feet,
even under a modest global temperature rise…The findings are significant because the estimate is higher than
previous projections, which put the sea-level increase at between 13
and 20 feet at 3.6 degrees Fahrenheit, or two degrees Celsius, which is
the temperature rise threshold that policymakers are hoping not to
cross if they can seal a climate deal in Copenhagen."

The 25th most influential gay and lesbian Australians.

Phillippine elections commission rejects appeal by gay party Ang Ladlad.

Gay activists stamp out Evil Incarnate in Chicago.

Homophobic murderer in UK has sentence cut: "On Thursday, the Appeal Court decided to reduce the period to 14
years after deciding the 21-year-old had been 'led-on' by 15-year-old
friend Alexander Kindred, who is now 16. Lady Paton and Lord Clarke decided the sentence should be cut by two
years despite the fact Meehan went to the park to inflict violence and
later boasted about it at a party."