A man has been arrested for an anti-gay hate crime in the western suburbs of Chicago, the Sun-Times reports: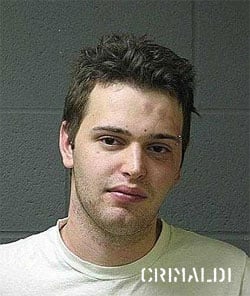 "Marcus J. Crimaldi, 23, of 2S889 Red Oak Drive, Elburn, allegedly used
brass knuckles to hit the man in the face repeatedly while screaming 'fag' at him, according to police. Crimaldi allegedly was hitting the man because he believed the victim was gay, police on the scene reported. The victim did not require medical attention at the scene, police said.
At the time of his arrest late Monday night, Crimaldi reportedly led arresting officers to believe that the incident was 'provoked because of the sexual orientation of the victim,' Elgin Deputy Police Chief Jeff Swoboda said.
Crimaldi has been charged with one count of Class 4 felony hate crime and two counts of Class 3 felony aggravated battery. If convicted of the charges, each Class 3 charge carries a penalty of up to five years in prison plus fines…Crimaldi recently finished serving probation on recent convictions for burglary and theft, court records indicated.
Police do not believe that Crimaldi knew the alleged victim before Monday night.
Police suspect Crimaldi and the victim were drinking at a bar in the area of South Grove Avenue and Chicago Street."
Bail has been set at $50,000.