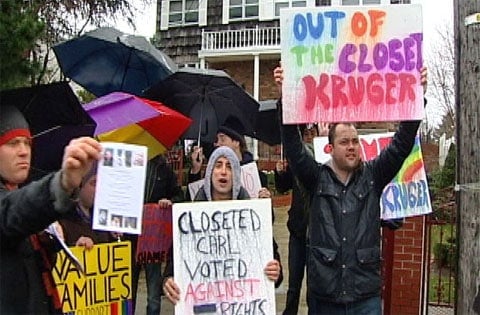 NBC reports on the Sunday protest:
"Gay rights activists called Kruger a 'bigot' as they marched in front of his Mill Basin, Brooklyn home. Organizers said turnout for the rally was dampened by rain and cold weather, but more protests are planned in the coming weeks.
Kruger was one of 38 senators who voted against a bill to legalize same-sex marriage in New York.
Fredy Kaplan said he has been made to feel like a 'second class citizen.' … 'We can't have a regular life,' he said."