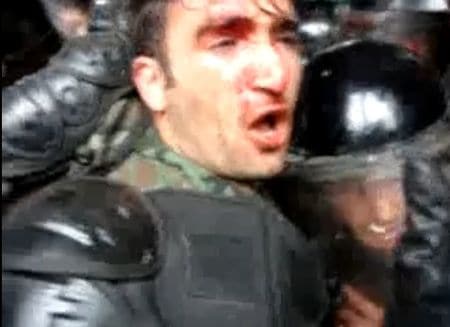 Andrew Sullivan has once again been doing some excellent work covering the protests ongoing in Iran following the funeral of dissident cleric Ayatollah Hossein Ali Montazeri, the spiritual leader of the opposition there.
See here and here for some examples…gripping, emotional stuff.
The White House released a strong statement earlier today: "We strongly condemn the violent and unjust suppression of civilians in Iran seeking to exercise their universal rights. Hope and history are on the side of those who peacefully seek their universal rights, and so is the United States.
"Governing through fear and violence is never just, and as President Obama said in Oslo — it is telling when governments fear the aspirations of their own people more than the power of any other nation."