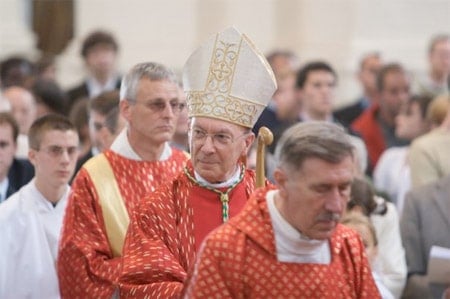 Radio Netherlands reports on some remarks by the new Archbishop of Belgium Andre-Joseph Leonard. He'll probably get a gold star from Papa Ratzi for this:
"'Homosexuality is not the same as normal sex in the same way that anorexia is not a normal appetite,' says the new Archbishop of Belgium.
Archbishop Léonard's comments were made in an interview with a Belgian television station. He added that he would 'never call anorexia patients abnormal.'
A few years ago, when he was serving as Bishop of Namen, he caused a storm of controversy when he said that homosexuality was abnormal. Last week Pope Benedict XVI named him as the successor to Archbishop Daniels. Archbishop Léonard is also a well-known critic of abortion and stem cell research."