Although the Supreme Court has blocked broadcast of the federal challenge to Prop 8, and Judge Vaughn Walker has scrapped his pursuit of having the actual trial posted on YouTube, independent filmmaker John Ireland will soon give folks a window into what went on in court. He's producing his own version, a reenactment of the testimony, and the first installment is set to appear on YouTube tomorrow: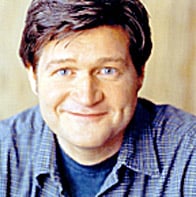 "Ireland said he's basing his storytelling on the accounts of bloggers present at the trial that started last Monday in a San Francisco courtroom. 'I don't think you have to be gay or lesbian to see that there is a tremendous human story being told but so few people are actually hearing it,' Ireland said.
After casting the trial's main characters, filming began over the weekend. Opening day of the trial is 'in the can' and likely to debut on YouTube on Tuesday, with daily updates starting on Wednesday, the Los Angeles-based filmmaker said. 'We've been in a fast and furious process of auditioning yesterday, confirming and booking last night, late into the night, and this morning at 9:30 we were all bright-eyed and bushy-tailed and started filming,' he said."
In related news, the American Foundation for Equal Rights has posted a summary of the first week of the trial, which is a great way to catch up.