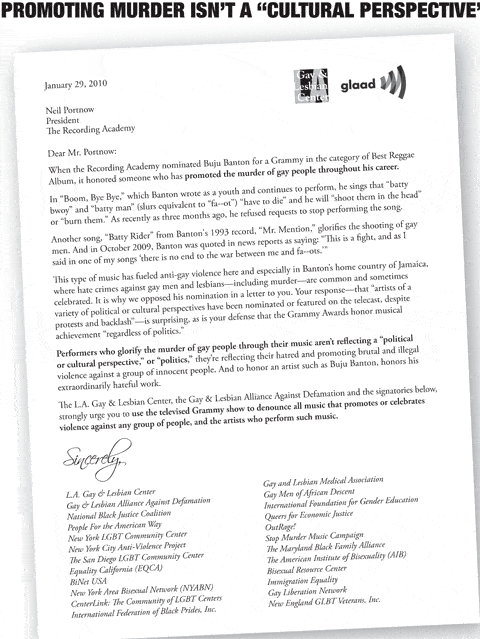 A coalition of LGBT groups have taken a full-page ad out in Variety today protesting the nomination of 'murder music' singer Buju Banton's album for a Best Reggae Album award.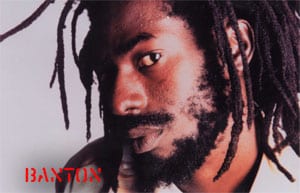 The controversy surrounding Banton stems primarily from a song called
"Boom Boom Bye" in which he sings about shooting gay men in the head,
pouring acid on them and burning them alive.
Reuters reports: "In an advert in Hollywood show business paper Daily Variety, the Gay and
Lesbian Alliance Against Defamation and the Los Angeles Gay and Lesbian
Centre urged Grammy organizers to use Sunday's televised ceremony to
denounce music 'that promotes or celebrates violence against any group
of people.' … Friday's advert, in the form of a letter signed by more than 20 gay,
civil rights and anti-violence groups, said that honouring "an artist
such as Buju Banton, honours his extraordinary hateful work."