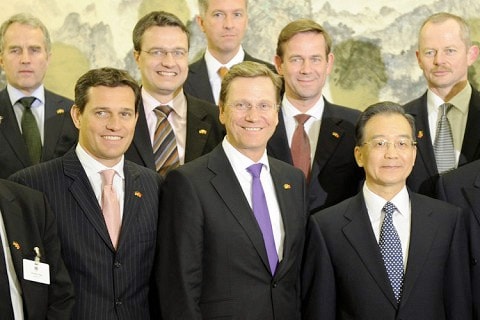 Here's a sight you don't see very often. It's a photograph of Germany's new gay foreign minister Guido Westerwelle and the delegation he brought with him on a trip to meet with Chinese Premier Wen Jiabao.
Westerwelle is in the middle with the purple tie. To his right is his partner, Michael Mronz (a marketing executive working in the private
sector).
Shanghaiist reports: "Xinhua's report
on Westerwelle's visit was unsurprisingly silent on the surprise
appearance by Mronz, going so far as to say that Westerwelle was' accompanied by a number of German parliamentarians and a business
delegation'."