Good news from Hawaii!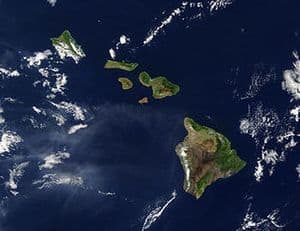 The Honolulu Advertiser reports:
"The Senate voted 18 to 7 to pass a civil-unions bill. The bill now moves
to the House for consideration with a veto-proof majority. The bill would give same-sex and heterosexual couples the ability to enter into civil unions and receive the same state rights as marriage.
The Senate gallery was overflowing with people as the Senate prepared to vote.
Sen. Kidani offered a floor amendment to change the effective date of the civil-unions bill from Jan. 1, 2010 to Jan. 1, 2011.
Kidani said the amendment is to correct a technical flaw and would give the Department of Health more time to implement civil unions. A retroactive date would not make the bill legally invalid, but could invite a veto by Gov. Lingle on technical grounds.
Amending the bill could also delay its passage and allow opponents to put more pressure on Democrat senators who appeared ready to pass the bill today.
Sen. Ihara, who supports civil unions, said he felt compelled to correct the technical flaw to remove a reason for a veto."
What's next: "The vote puts pressure on the House, which will decide as soon as next week whether it will take up measure. The House passed a similar bill last year.
Lingle has urged the Legislature to drop the issue but hasn't said whether she would sign the measure."