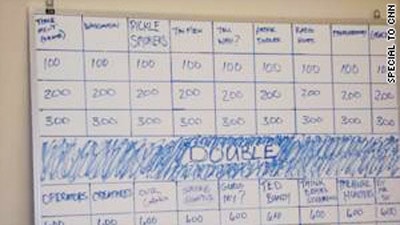 The TSA is conducting an internal investigation at an Orlando Field Office regarding a 'Jeopardy'-style board posted by employees that mocked various minorities including gays and lesbians, CNN reports:
"The board, resembling the TV game show 'Jeopardy,' includes categories
such as 'pickle smokers,' 'our gang' and 'creatures,' which sources said
were names used by managers for gay men, African-Americans and
lesbians."
Lovely. Just think what fun they'll make of your naked body-scan photos.