Here's some insight from the Garden State.
As you know, the New Jersey Senate will be voting on marriage equality tomorrow. They're really, really out of time, but here are the ways it would have a chance of passing.
"After a month in limbo, both houses in the NJ legislature cracked open new possibilities yesterday
for a vote on marriage equality, with Senate President Dick Codey
scheduling a full Senate vote for tomorrow, and Speaker Joe Roberts
promising that if the bill clears the Senate, he will post it in the
full Assembly 'immediately' for Monday, without committee hearing,
leaving just a day for Gov. Jon Corzine to fulfill his promise to sign
equality in marriage into law."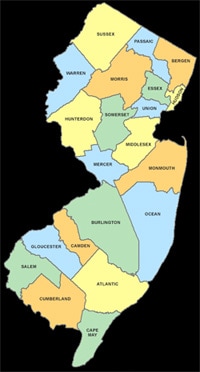 Writes John Bohrer in the Huffington Post:
"Currently, there are five Democratic Senators voting no. That means at least three Republicans are needed to pass. Right now, there is only one — which is still one more than the New York state Senate had. Bill Baroni is a Central Jersey GOPer from a Democratic leaning
district. But the guy is no Republican-In-Name-Only, nor the kind who
has everyone wondering, 'Why doesn't he just switch parties already?'
In fact, he's one of the brightest Republican stars on the state
horizon. In terms of Jersey politics, think of him as the Republican
Cory Booker (who, by the way, also supports marriage equality — which tells you where this issue is headed)."
Also:
"Five of Baroni's GOP colleagues released a letter last month saying
they would rather 'fix' civil unions and not vote for marriage
equality. This is the group of senators who know in their hearts that
marriage equality is the right thing to do but lack Baroni's steel
spine. And what's worse, they leave their colleague — who is the
future of the New Jersey Republican Party — out on a limb…Each of these five Republicans is a potential 'yes' vote. They are:
Christopher 'Kip' Bateman of Somerset County, Sean Kean and Jennifer
Beck of Monmouth County, Andrew Ciesla of Ocean County and Tom Kean Jr.
of Union County."