Myra Ical, a transgender woman, was found dead in a field in the Montrose neighborhood of Houston last week. Authorities are struggling for information: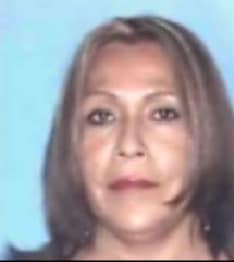 "The body of the 51-year-old was found in the 4300 block of Garrott near Richmond.
Police said her body was covered in bruises and showed signs that she tried to fight back.
Williams said she has been in constant contact with police. 'She went down fighting and she was literally beaten to death,' she said.
Police said Ical was previously known as Ruben Dario Ical.
Investigators are not calling this a hate crime, but they're not ruling out anything at this time.
"It concerns me a lot," said Lou Weaver, who is helping plan a vigil for Ical. 'A lot of my friends live around here. I drive down this road constantly going to and from where I live.'
Weaver and Williams said it doesn't appear as if Ical has family living in the Houston area. They've seen her at some of their transgender support group meetings and have taken on the task of putting up fliers throughout the neighborhood. 'We're just interested in solving this crime,' said Williams."
Equality Texas mourned Ical's death and expressed concern about Houston's record on transgender murders:
"The Houston area now has seven (7) unsolved transgender murder cases in the past decade…Equality Texas asks for the public's help in solving Ms. Ical's murder.  We also call upon area media outlets to be respectful in their reporting on this case. Several media reports have referred to the victim using male pronouns.  Standard media style, including the Associated Press, is clear that transgender people should be referred to using pronouns that reflect their gender identity."