Utah Rep. Jason Chaffetz, who in May and again in December announced that he'd be putting up a fight to block D.C. from enacting a marriage equality law, today introduced legislation intended to do just that, the Deseret News reports: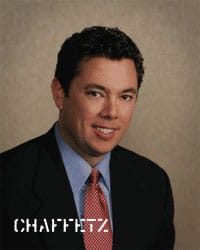 "Chaffetz said he introduced his resolution of disapproval because he
is the ranking Republican on a subcommittee that oversees district
operations, and 'because I think it's the right thing to do.' He said that resolution is only one of several prongs of attack against
gay marriage in the district, including a possible lawsuit against the
ordinance and another bill he already introduced — which is backed by
many clergy in the district — that would allow a referendum permitting
district residents to vote directly on allowing gay marriage."
The Mormon lawmaker believes the bill has no chance of being heard, much less voted on. Said Chaffetz: "I'm convinced that traditional marriage wins when it's up for a
vote. Thirty-one times in a row when it has come up for
a vote in the states, traditional marriage has always won. They're not going to
call up anything that's going to allow this to be heard. I think they're
very clear about that, because they're afraid of a vote. They're afraid
of the public."