Miami Beach police officers assigned to desk duty following allegations of abuse of gay man.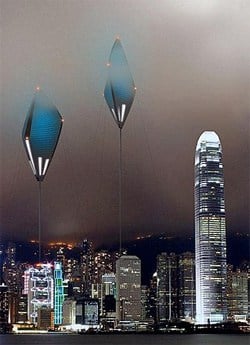 Ready to fly from New York to London on a luxury airship?

Video: Brazilian sportscaster faints on camera.

Kansas anti-discrimination bill advances in Senate.

Albania passes LGBT anti-discrimination law.

Michelangelo Signorile interviewed HRC's Joe Solmonese yesterday on his show: here's the audio. And…Barney Frank.

Ke$ha takes her message to the Hollywood sign.

Police investigate gay bashing on Capitol Hill in Seattle: "As they walked by the skateboarders, one of the men said "hey cutie" because, the report says, "they thought the two suspects were attractive."
The skateboarders—described in the report as white males in their late 20s to early 30s—began screaming "Fuck you! Fuckin' faggot. Fuck you in the asshole!" and "you don't fuckin' talk to us like that."

Discord and conflicting signals in DADT repeal.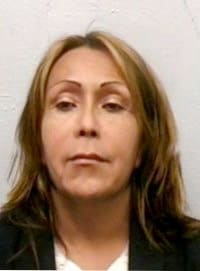 Transgender Houstonian Myra Ical's brutal murder still unsolved.

Gay Indian Prince puts off trip to Nepal: "The heir apparent of Gujarat's former Rajpipla kingdom was scheduled to arrive in Kathmandu Friday to attend the First Asian Symposium on Gay and Lesbian Tourism
to be hosted by Nepal's first gay rights organisation, Blue Diamond Society. However, the meet, to have been held at the five-star Everest Hotel on Saturday, has been postponed indefinitely due to the general strike threat issued by the Maoists."

Lesbian character arrives on Desperate Housewives with a sloppy kiss.

White House preps for two Supreme Court vacancies.

The Carly
Fiorina campaign ad is so much better off to
a Pink Floyd remix.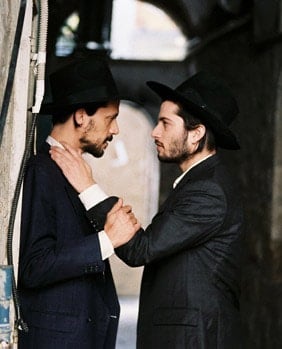 Eyes Wide Open: Film about "two ultra Orthodox men who chance to fall in love and 'dive into a
romance whereas they know there is no real chance to live it' opens in NY.

Oscar, cat of death profiled.

New Yorkers line
up for NoH8 shoot.

Facebook group lobbies
for Betty White to host SNL.

Jake Gyllenhaal pumps.

Pat Robertson said to have taken gold mining concession from Liberia in exchange for lobbying the Bush administration: "The revelations came in the midst of [former Liberian President Charles]Taylor's U.N.-backed trial on 11
counts of committing war crimes and crimes against humanity during
Sierra Leone's 1990s civil war. Taylor is accused of directing a Sierra
Leonean rebel group, the United Revolutionary Front, in a campaign aimed
at securing access to the country's diamond mines.