Close the GayTM: The DNC gave $500,000 to anti-gay Blue Dog Democrat Ben Nelson.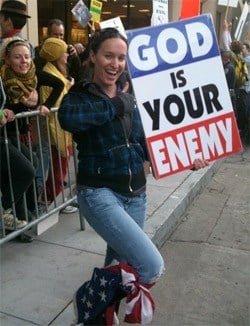 Andrew Belonsky interviews
Westboro Baptist Church's Megan Phelps.
Poof: Snooki gets makeover.
Barney Frank named 'Porker of the Year'.
Preliminary hearing for killer of Jorge Steven Lopez Mercado continues…
More Mehcad Brooks underwear
shots.
Behind-the-scenes of Kellan
Lutz and Fernando Verdasco's underwear photo shoots.
David Furnish: Fighting HIVAIDS must be top priority in rebuilding Haiti. "…the process of rebuilding Haiti is an opportunity – an
opportunity not only to rebuild homes, businesses, and hospitals, but
also to address the longstanding health and social challenges that have
resulted in still-too-high infection rates. Without confronting these
challenges, HIV/AIDS prevalence could increase to previous levels and
compromise all other rebuilding and recovery efforts."
Zac Posen did not want to ruin his image by being photographed with a Muppet.
Retired Navy Captain Joan Darrah on "Don't Ask, Don't Tell".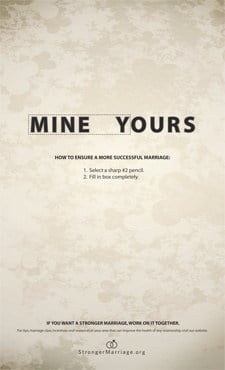 The state of Utah's word game marriage campaign.
Man stuck on ice floe in the North Sea is saved by a woman watching the sunset on a webcam in Germany, who spotted him trying to signal someone with his camera flash: "The woman contacted police, who located the man's signals and guided him
into shore by flashing their car lights. Officiers then lectured him on
the dangers of trekking on the ice."
Senator Kirsten Gillibrand to speak at HRC NYC gala.
Victim of November anti-gay attack in UK remains in coma, may not recover.
Kell on Earth: OUT interviews Kelly Cutrone's assistant Andrew Mukamal.
Times Square to get
Valentine's Ice Heart.
Marriage activists to
stage three weeks of events in Pennsylvania.
Doctors communicate with man in coma by asking him to think of things: "They devised a technique to enable the man, now 29, to answer yes and no
to ­simple questions through the use of a hi-tech scanner, monitoring
his brain ­activity. To answer yes, he was told to think of playing tennis, a motor
activity. To answer no, he was told to think of wandering from room to
room in his home, visualising everything he would expect to see there,
creating activity in the part of the brain governing spatial awareness. His
doctors were amazed when the patient gave the correct answers to a
series of questions about his family."