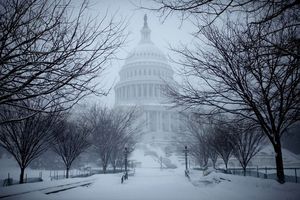 Barring any last minute successes by the bigots who are doing everything they can to stop equality from being recognized in the nation's capital, gay couples will be soon be able to apply for licenses and marry there.
D.C. Wire reports: "Council member David Catania, the bill's sponsor, has a countdown clock on his website to March 3, the anticipated first day when gay couples will be allowed to apply for licenses in the District.
While couples will be able to apply next Wednesday, the three-day waiting period in the District means that couples will not be able to formally marry until the following Tuesday, March 9.