It was a bit unclear yesterday what the state would do following Attorney General Doug Gansler's decision that the state's highest court could recognize same-sex marriages performed elsewhere.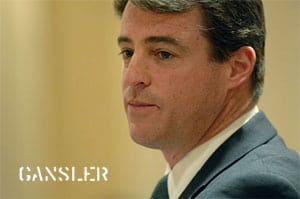 It appears Gansler has now put that decision into action:
"Maryland Attorney General Douglas F. Gansler (D) declared Wednesday that Maryland will recognize same-sex marriages performed elsewhere and that its agencies should immediately begin affording gay married couples the same rights as heterosexual ones…With Gansler's decision, Maryland in effect joins the District and a handful of states including New York that recognize same-sex marriages performed in four New England states and Iowa…The attorney general's opinion unleashed a torrent of emotions from both gay rights advocates and those opposed to same-sex marriage, adding a potentially explosive issue to election-year politics in Maryland. It is likely to be quickly challenged in court, Gansler acknowledged."
Said Governor Martin O'Malley: "I am confident that the Attorney General and his office will provide all necessary advice to state agencies on how to comply with the law. I expect all state agencies to work with the Attorney General's office to ensure compliance with the law."