Openly gay Illinois Senate candidate Jacob Meister drops out, endorses opponent. Illinois gubernatorial candidate Dan Hynes makes stop in Boystown.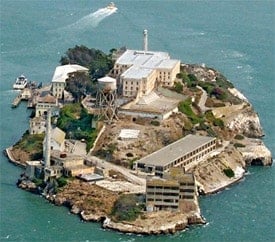 Hotel proposed for Alcatraz. "Overnight visitors would not stay in the main cell block but in Building
64, formerly used to house guards. The building, on the east side of
the island, has spectacular views of Berkeley and the East Bay hills.
The proposal would also let visitors camp on the island."

Prince Harry's hips don't lie.

GLAAD: CBS needs to improve on LGBT inclusion.

The worst: Razzie nominations announced.

Zachary Quinto to play George Gershwin in Stephen Spielberg biopic.

4,000 Americans still
missing in Haiti: "Is this being under-reported because it's too
painful? Is it because of
racism? Is it because of lack of information?"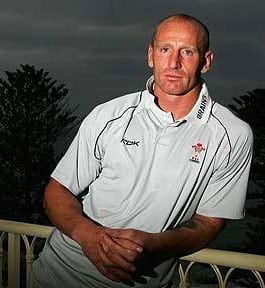 Gay Welsh rugby player Gareth Thomas hosts
coming out party: "'Everybody here tonight is celebrating that the
world is changing,' Thomas said, 'We are
here to send the message that it's OK to be a sportsman and it is also
OK to be gay.'
In a show of solidarity, Thomas' rugby team-mates and supporters joined
him at the party. Stars like Will Young and Graham Norton were also
present.
British gay activist Peter Tatchell praised Thomas and said he hoped
other sportsmen would follow his example. 'If more top-class
professional sportspeople came out as Gareth has done they would win
huge amounts of public respect for their honesty and courage,' he said."

Chip off the old block: Is
the Moon the result of a nuclear explosion on Earth?

Aspen match-up spells victory for gay hockey team: "A team of elite, gay, ice hockey all-stars from across North America defeated a team of elite, international, heterosexual players on January 20 in Aspen, Colo., in what has become one of the most popular attractions at the annual Aspen Gay Ski Week."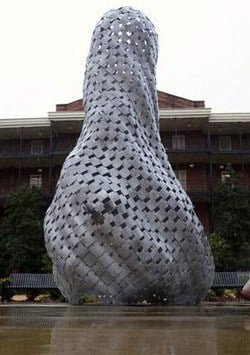 Cloaked phallus erected on University of Alabama campus.

American Family Association radio host thinks it's time to imprison all gays: "The bottom line here is that, biblically, those 'who practice homosexuality' should come under the purview of the law just as much as those who take people captive in order to sell them into slavery."

Male model fix: Jeremy Dufour.

Madonna and somebody else's face step out in London.

Coral reefs freeze to death in South Florida.

NoH8 goes Italian!

Rosie O'Donnell talks to the L.A. Times: "Kelli and I are still close. Like many gay families that I know, gay
women especially who have children together, we remain friends. Not that
heterosexual people don't or can't do it, but every gay woman I know is
friends with her exes, and they're involved with their lives in some
capacity. Kelli is a big part of what made this family so amazing and
what continues to."
Veronica Doe: More anti-LGBT activity from the TSA and Federal Air Marshals.