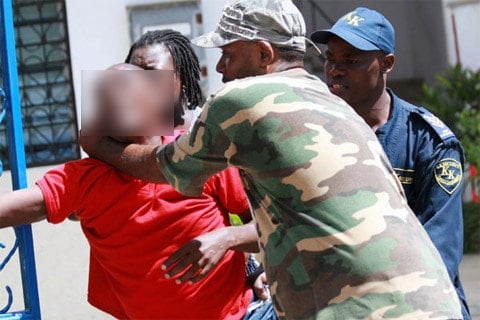 Kenya's newspaper The Daily Nation is reporting that police saved three men suspected of being gay from "hundreds of angry youth baying for their blood" on Friday: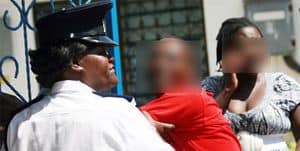 "Subsequently, a same-sex marriage that was planned to take place in the coastal town failed to take off as two men who announced the wedding went into hiding. Police were forced to intervene to save the three men who residents had accused of being 'notorious gays' who were behind the spread of the practice in the town. Two men suspected of being a couple by residents were flushed out of their apartment within the town and police found wedding rings on their fingers. Police also dramatically rescued a another man and managed to rush him to Mtwapa police post."
The mobs and arrests appear to be inspired by a group of Kenyan clerics who have called on "the government to vet all nightclubs in the town and close down those found promoting to gay activities."
'OPERATION GAYS OUT'
The clerics have said they are ready to shed their blood to rid the area of gays. Said Bishop Laurence Chai, the leader of Operation Gays Out: "We thank God for saving this town from being turned to Sodom and Gomorra of this era as we may be on verge of being doomed had this criminals managed to conduct their evil exercise within our neighbourhood."
Chai slammed the planned wedding at a news conference on Thursday:
"Some gay couples from Western countries are among dozens of guests expected to witness the marriage. News of the wedding has rattled religious leaders — both Muslim and Christian — who have united in their vow to stop it "at all costs".

Speaking after a joint meeting on Thursday, religious leaders condemned the planned wedding. Furious clerics from the Council of Imams and Preachers of Kenya (CIPK) and the National Council of Churches of Kenya (NCCK) met at Masjid Answar Sunna Mosque, Mtwapa and cursed the couple and the organisers of the unconstitutional marriage.

CIPK Kikambala region coordinator Sheikh Ali Hussein (above, right) and Kilifi's NCCK representative Bishop Lawrence Chai (above, left) said they had given the government seven days to close down night clubs they accused of fuelling homosexuality in the town.

The clerics claimed that a large number of youths were being recruited into gay clubs and warned that "God is about to punish the fastest growing town in Coast region".

"Come night, come day, we shall not allow that marriage to be conducted in this town tomorrow (Friday). We shall stand firm to flush out gays who throng this town every weekend from all corners of this country,'' the religious leaders said in a statement after their meeting.
All this activity appears to be inspired by a clause in Kenya's draft constitution (since removed) that could have allowed for same-sex marriage.
(images via The Daily Nation)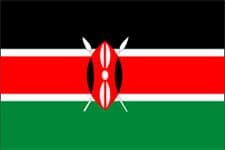 Meanwhile, Reuters has a varying report, saying that police arrested several people at a gay wedding on the Indian Ocean coast on Friday and not mentioning the other activities:
"Homosexuality is illegal in the east African country. The wedding between two men had been scheduled to take place at a private villa in the beach resort of Kikambala. George Matundura, a senior police commander, said five people had been arrested after officers stormed the address. They would appear in court soon, he added…Residents angered by the planned nuptials demonstrated outside the police station where the five suspects were taken."
It's unclear whether the gays saved by police mentioned in the Nation piece are in any way related to the wedding arrests mentioned in the Reuters story. Still, one thing is clear and that is that gays are in grave danger in Kenya right now.
Shouted one protester: "This is not allowed and these people, their behaviour is all the same. They need to be burned."