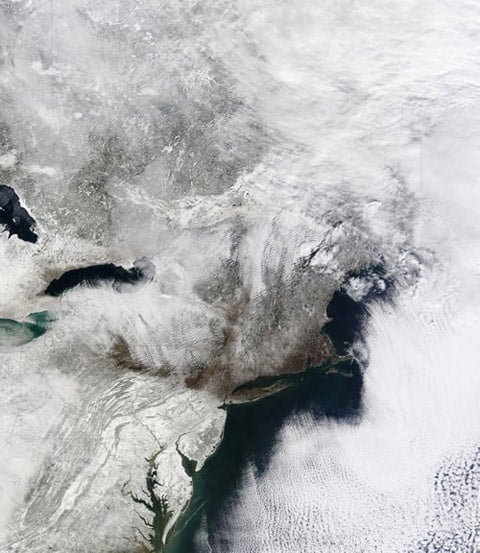 This beautiful satellite shot was obviously taken after the first of the East Coast's two recent storms, as the New York area was left largely untouched, with everything to the south blanketed.
And here's another nice shot that resulted from Snowmageddon, via The Chronicle of Higher Education: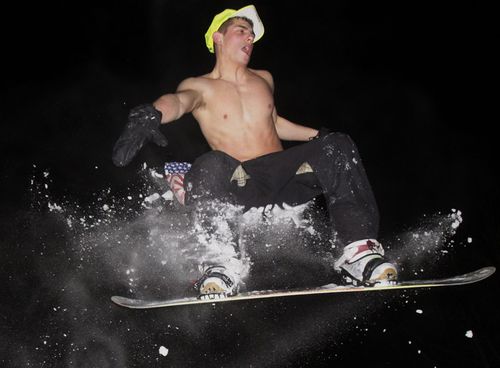 "As dozens of colleges across the Mid-Atlantic canceled classes this week to dig out from a one-two punch of winter snowstorms, students took advantage of the time off to wage epic snowball battles, build snow sculptures, and simply play in the white stuff.
At McDaniel College, in Westminster, Md., Colin Miller got a shot of a fellow student getting air (and some goosebumps) on a snowboard."