I caught up with Daniels by phone to ask him a few questions about his Oscar campaign experience. He was a little loopy from constant travel but funny and friendly until it came to the work and the media circus that follows it on the road to Oscar.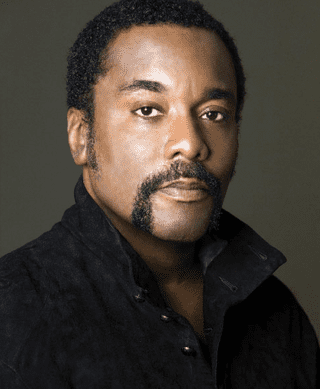 Nathaniel: With all the buzz
about Kathryn Bigelow being the first possible female director winner and
yourself being only the second black director nominated and an out gay
man — do you feel like that's a lot of pressure on you, that you're categorized in that way. Is that coming up at all?

Lee Daniels:
I mean, yeah. Kathryn puts it best so I'm going to steal her line. You
know, I wasn't born a filmmaker. It was something I really fought hard
to be. I was born gay and I was born black. That's just something I am.
I should be categorized as something I really fought hard to be — not
that I'm embarrassed about either of the two, far from. I wear it like
a badge, my color and my sexuality — but I think the media makes a big
deal about it as they do about the competition between us all.
Click here if you'd like to read the whole interview. It's not about the "badges" so much as about his acclaimed film, the brief expected backlash and his magical rapport with his actresses. But sorry, diva lovers: Mariah Carey goes unmentioned.
Kathryn Bigelow, The Hurt Locker.
Critics and (some) audiences finally caught up to this gifted action director.

James Cameron, Avatar.
He advanced motion picture technology and made the #1 movie ever… again.
Lee Daniels, Precious.
He captured two of the year's most impressive performances with his second film.
Jason Reitman, Up in the Air. 
Speaking of high altitudes… this is his 2nd nomination. He's only made 3 films.
Quentin Tarantino, Inglourious Basterds. 
One of the few directors that's film star famous. But he earns the rep.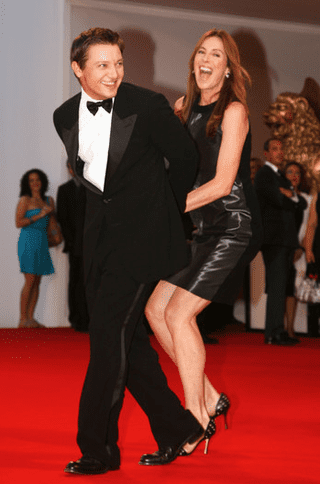 Oscar's pre-season hoopla has made Kathryn Bigelow the spotlit member of this diverse group. The gorgeous Amazonian fifty-eight year old  was once married to competitor James Cameron (Avatar). But try as the media might, there's just no juicy drama to be had there. Their divorce was amicable and they've even worked together in the intervening years.
If you've been following awards season you'll notice that Bigelow is always surrounded by gorgeous younger men. Maybe she learned this trick once she got Keanu Reeves in that snug wetsuit in Point Break? Her Hurt Locker actors Jeremy Renner (pictured left with Kathryn in Venice), Anthony Mackie and Brian Geraghty seem über fond of her. The Oscar nominated screenwriter of the movie Mark Boal is definitely never far from her side. We must redub her brilliant movie The Sexy Locker. In all likelihood Bigelow will soon add another hot man to her collection. On March 7th she'll probably be going home with that world famous 13½" golden guy.
Be very jealous!
Which nominee gets your vote?
Surely you've given some thought to the men (and women) behind the curtain of this year's Best Picture nominees.