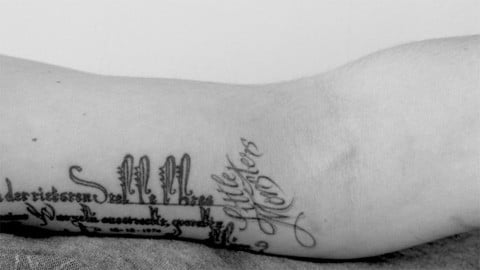 Gaga tweeted:
"look what i did last night.
little monsters forever, on the arm that holds my mic.
xx"
Gaga's apparently desperate to buy the Terence Koh-designed piano she played at the Grammys:
"A source said: 'Terence's artwork is confrontational and incorporates many elements that appeal to Gaga such as sex, punk and gay culture. The black piano with arms reaching out of it was beautiful and it's no surprise she wants it, especially after giving one of the performances of her career.'"