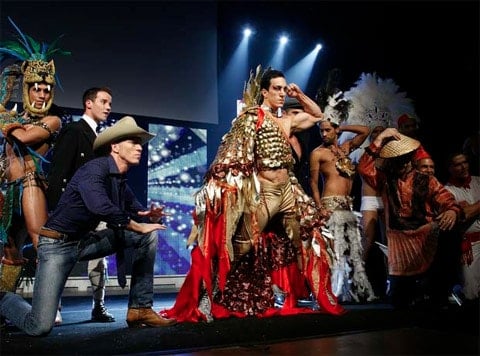 The Vancouver Sun reports on the Worldwide Mr. Gay Competition in Oslo, Norway: "The aim of the event was to find a global role model for young men coming to terms with their sexual orientation."
Charl Van den Berg of South Africa has won it: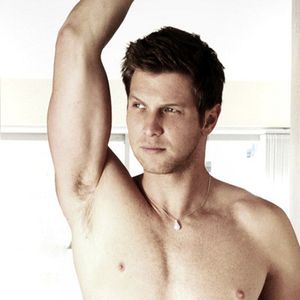 "The competition is aimed at 'finding a leader who can take on the responsibility of being a spokesman for the community and who can also speak out on equality and human rights on the world stage,' a statement said.
Xiaodai Muyi, 26, from China and who took fourth place, competed despite Beijing's attempts to prevent him doing so.
The Chinese authorities blocked China's own first gay pageant, in which contestants were vying for the right to represent China at Mr Gay World, last month.
Xiaodai's identity had been kept secret in the run-up to the competition in which some 20 men from around the world vied for the Mr Gay World title."
The runners-up were Byron Adu from Australia, Rick Dean Twombley from Hong Kong, Muyi, from China, and Sergio Lara from Spain.
What's next for Van den Berg?
"The first duty of the newly appointed Worldwide Mr. Gay will be to fly to Vancouver, Canada to take part in the festivities of the 2010 Winter Olympics!
While in Vancouver and Whistler, Worldwide Mr. Gay will be an ambassador for equality and diversity while taking part in the Pride House – a safe space that brings visibility to LGBT people in sport…This prize is extra special to the Worldwide Mr. Gay organization because it also marks a return to spot where it all started last year in Whistler, where Dean Nelson and the other International Directors and Delegates gathered for the first genuine, transparent and open Mr. Gay competition."
Van den Berg is from Cape Town, where he owns a restaurant.