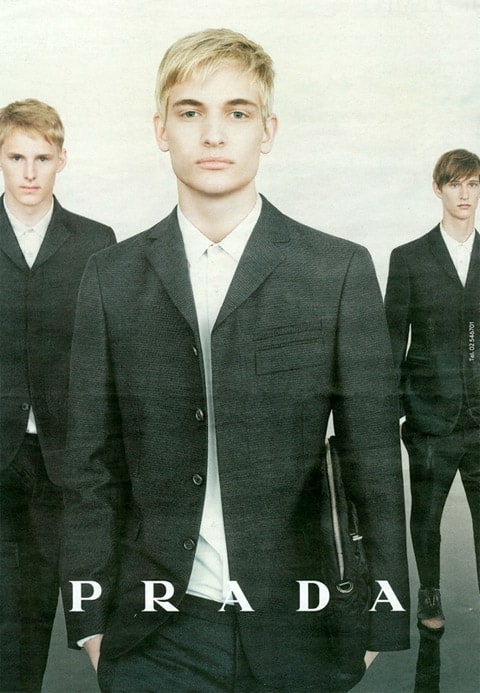 Prada fashion model Nick Snider, named by Forbes in 2008 as the fifth most successful male fashion model, was busted Monday morning in Arkansas for DUI and then attempted to offer police officers a sex bribe.
"According to an Independence County Sheriff's Department report, when deputies approached the intoxicated Snider, he stated, 'I am a very famous model.' As Snider was being transported in a patrol car to the county jail, he 'kept trying to get me to stop the car and let him go,' reported Deputy Brian Luetschwager. 'Mr. Snider stated to me, 'If you stop I'll suck your dick and balls if you let me go.'' Snider…allegedly repeated the oral sex offer after arriving at the local lockup, where the model 'also harassed the booking Jailer with similar sexual comments.' After declining the barter deal, deputies lodged an additional charge against Snider, this one for illegally attempting to influence a public servant. He pleaded not guilty yesterday to the three misdemeanor counts during an appearance in Independence County District Court. Snider is free on $780 bond and is scheduled for a February 17 trial."
Snider is currently booked for New York's fashion week, which begins on February 11.