Oneonta State University Lacrosse captain: I'm gay.

Tulsa minister speaks out in Uganda, against "kill the gays" bill: "It is like a genocide of sorts. People are scared but today they feel solidarity with each other and those of us from abroad who have shown their support."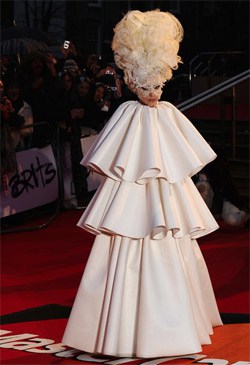 Lady Gaga arrives on red carpet at Brits.

Madonna to direct film about American socialite.

Harvey Milk's Castro camera shop may soon get plaque it deserves. Milk Foundation plans events for first Harvey Milk Day: "City leaders have been meeting with Milk and Colby since December to map out the various celebrations planned for Milk Day. While the Masonic Auditorium has donated its space for the awards show, which will be followed by a dance, it is estimated the planning committee needs to raise at least $100,000 in sponsorships to pay for the weekend's worth of events."

Prop 8 defense attorney Kenneth Starr becomes President of Baylor University.

Marc Jacobs' husband Lorenzo Martone clenches his glutes for New York magazine.

Zac Efron hangs ten.

Bode Miller hangs to the right.

Gawker's guide to all gay men.

Jay-Z disses 'We Are the World' remake: "I know everybody is gonna take this wrong: 'We Are the World,' I love it, and I understand the point and think it's great. But I think 'We Are the World' is like [Michael Jackson's] 'Thriller' to me. I don't ever wanna see it touched."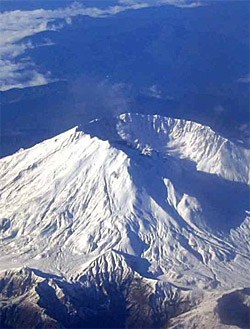 Man falls into crater of Mount St. Helens: "Rescue crews in Washington state will try again Tuesday to get to a hiker who fell 1,500 feet into the crater of Mount St. Helens volcano. The 52-year-old hiker was with another hiker Monday afternoon at the summit, near the edge of the crater, when the accident occurred…The man was posing for a picture when he fell into the volcano, said Chief Tom McDowell, who headed up one of the rescue teams."

Material Girl fest takes place in NYC.

Harold Ford Jr. to "walk into lion's den" at talk for Stonewall Democratic Club in New York next Wednesday: "According to Algaze, Ford's invitation to speak to Stonewall came as the result of his serendipitous meeting the train en route to Albany with one of the club's board members, Christopher Lynn, who was until recently chief counsel to Sen. Ruben Diaz Sr." Activist group plans protest.

Production company casts for real-life Will & Grace.

Air passenger takes swing at Mitt Romney.

Video: Jimmy Kimmel's Lost parody.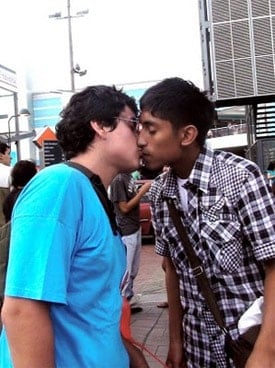 Blabbeando has a great wrap-up of all the Valentine's Day gay demonstrations in Latin America.

New York Rangers marriage proposal fail was a sanctioned hoax: "The 'Blueshirt Bride' marriage proposal on Valentine's Day from 'Nick' to Melissa" that ended with 'Melissa' storming off and gaining national attention through YouTube, The Huffington Post and 'Inside Edition,' not only was fake but a source confirmed Monday the couple actually was actors hired through an agency and designed to be part of the in-game entertainment."

Torchwood action figures.

Tens of thousands of organic compounds found in new analysis of meteorite that hit Australia in 1969: his stuff basically freezes a record of some of the earliest chemistry taking place in the solar system that we have access to."

John Amaechi: Sporting world must help athletes out of the closet. "I personally have spoken to 10, 12 current professional footballers who are gay, they exist, I promise you. As it happens none of them have asked me if they should come out. But if they did, I would tell them not to. I'm not a gay right activist. I don't insist that they be a Joan of Arc. Why? Because that is what would happen: they would get burned at the stake. And how does that help anyone?" Also: We must redefine what it means to be a man.