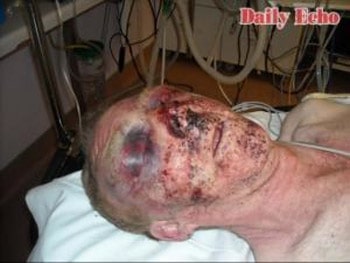 Police released a disturbing photo of 58-year-old assault victim Nigel Price, who remains in a coma more than three months after he was attacked: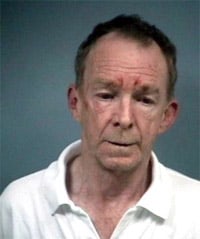 "Nigel is still unable to speak to police to tell them what happened but detectives believe he may have been the victim of a homophobic attack as he was found near a popular cruising area that has been the scene of previous anti-gay attacks. All that is known is that Price was at the nearby Cowherds pub until about 8.30pm on the night he was attacked, but nothing is known beyond that. Police are renewing their call for witnesses and describe Price as white, of slim build and wearing a checked shirt, blue jeans, a dark jacket with lighter collar and dark shows. Police have also been unable to trace any of Price's relatives. Southampton Police's Detective Inspector Simon Baker, who is leading the investigation said: "We really need to speak to anyone who saw the man after either on the Friday evening or during the early hours of Saturday morning. We are now almost certain he was assaulted and think it may well have been a homophobic attack."
The photo above is Price before the attack. The photo of what the attackers did to this poor man (warning: graphic), AFTER THE JUMP…
Interview with police at the Daily Echo.