More at Cool Hunting…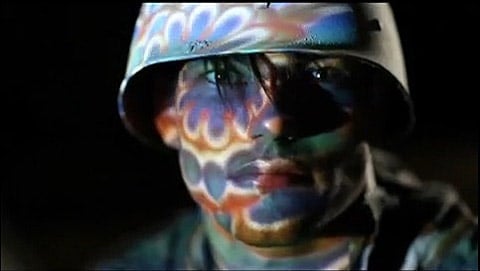 Via Cool Hunting comes this clip from Nice Collective taken during a shoot for their Spring 2010 collection in which the models and clothes are used as a canvas for a gorgeous interpretation of the designer's aesthetic via animated projections. Shot on a camping trip (at a stylized 'military encampment') in northern California. Excellent soundtrack too.
Watch, AFTER THE JUMP….