Race was focused on heavily following the Prop 8 loss in California. The AP has an interesting piece on the D.C. marriage equality battle and how Washington's black community led the charge on both sides: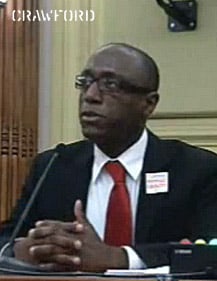 "Over the past year, both sides have courted the support of Washington's black community, a majority of the city's 600,000 residents and one traditionally perceived as opposed to same-sex marriage.
'In D.C., outreach to African-Americans wasn't part of the campaign. It was the campaign,' said Michael Crawford, the leader of a pro-same-sex union group, D.C. For Marriage.
Crawford, who is black, said other residents weren't ignored, but his group and others weighed the city's racial makeup in planning their message. That made the debate here different than in other places that have considered gay marriage — places like California, where about 7 percent of residents are black, or Maine, where 1 percent are. Voters in both states struck down gay marriage laws."
The California theory that Blacks were a force in passing Prop 8 wasn't upheld by what happened on the D.C. Council:
"Black supporters of gay marriage in Washington disputed those numbers and argued that black voters were unfairly blamed for pushing the California measure to success. Opponents have argued the numbers were true and relevant, suggesting that D.C. voters would certainly reject gay marriage if given the opportunity.
But lawmakers, not voters, legalized gay marriage in Washington, and the measure always had the support of black D.C. Council members. Five black members on the 13-member council ultimately supported it, though the only "no" votes came from two black members in heavily black districts."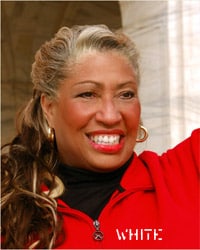 Race arguments will continue to pop up in marriage equality battles across the country. Just recently, as the Minnesota legislature held hearings on marriage equality for the first time, when GOP tea party activist Barb Davis White cited Rosa Parks in her arguments:
"Barb Davis White, a Tea Party activist and Republican candidate for Minnesota's 5th Congressional District, prompted shocked gasps from the packed hearing room when she said, 'Rosa Parks did not move to the front of the bus to support sodomy.' Her testimony involved accusations that the movement for marriage equality is hijacking the civil rights movement.
'There is no difference between a black person and a white person other than their skin color when there's a tremendous difference between a man and a woman,' said White, who was the GOP's endorsed candidate against Rep. Keith Ellison in 2008. 'Allowing a black woman and a white man to marry does not change the definition of marriage. However, allowing two men or two women to marry would fundamentally change that definition.'"
The heinous White went on to paint gays as diseased nymphomaniacs with hundreds of partners.