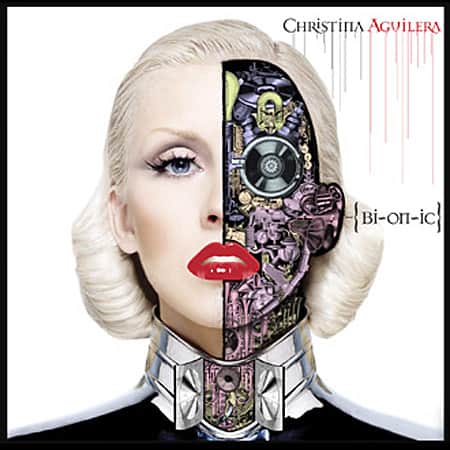 The first single from Christina Aguilera's new album "Bionic" is set to premiere on Tuesday, March 30 at ChristinaAguilera.com with a preview coming tomorrow at the same place.
Details on the new album, which arrives on June 8: 
"Bionic features songs co-written by Aguilera along with her much buzzed about collaborations including Sia, Tricky Stewart, Polow Da Don, Le Tigre, Hill & Switch, and Ladytron among others. Aguilera notes, 'Working on this album with so many talented artists and producers that I admire was really an amazing experience. The artists I chose to work with added so many unique sonic layers to Bionic. My intention was to step into their world and what they do combined with my own vision and sound. The results were magic.' The album also features a ballad produced and written by Linda Perry titled 'Lift Me Up'. The title Bionic reflects Aguilera's ability to take her range to new levels and use her voice in various ways never heard before.
Aguilera describes the album as a unique mix of many genres and styles of music, 'I was able to explore and create a fresh, sexy feel using both electronic and organic elements with subject matter ranging from playful to introspective. I am so excited for my fans to hear the new sound. It is something I don't think anyone will expect.'"