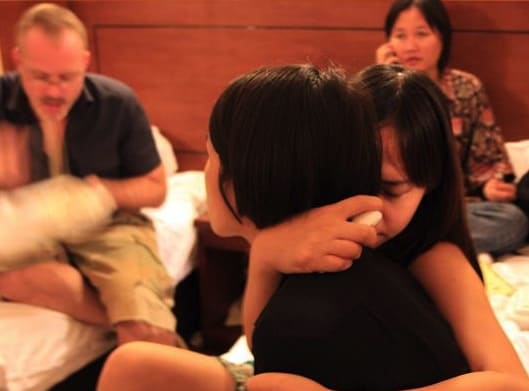 A mob of Islamist extremistists convinced local police in Indonesia to raid the first ever conference for gays and lesbians in that country, shutting it down on it's first day. The International Lesbian and Gay Association (ILGA) event was being held in the city of Surabaya and was scheduled to end today.
The Gay City News reports:
"According to Indonesian newspapers, the mob was organized jointly by the Islamic Defenders Front (FPI) –– which has a long history of attacking Indonesian LGBT people and was described by the Jakarta Post as a "radical" group of 'hardline' fundamentalists –– and the Indonesian Council of Ulema, an association of Muslim clerics."
ILGA's co-secretary-general, Renato Sabbadini, described the violent invasion of the hotel where attendees were guests:
"'The rule of law was basically suspended during the occupation by the Islamists, and both the police and the hotel management gave in completely to the demands of the mob's leaders, who threatened to call in reinforcements if their demands were not met,' he added. 'The hotel management even went so far as to give a complete list of the conference participants staying in the hotel to the mob.'"
"Later that evening, mob members conducted a floor-by-floor sweep of the hotel, going to the rooms of conference participants to make sure they had left."
According to Asia News, "the members of ILGA had chosen Surayaba as the site of the event because of its atmosphere of tolerance."