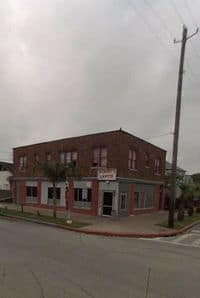 Last year, Andy wrote about an anti-gay hate attack at Robert's Lafitte, a gay bar in Galveston, Texas, in which two patrons was attacked with a 4-pound stone. One of the three assailants reached a plea agreement in January for a five-year sentence. On Friday, one of the other remaining two assailants received their verdicts.
The Galveston Daily News reports:
"Alejandro Sam Gray, 18, pleaded guilty Friday to two counts of aggravated assault with a deadly weapon with an enhancement for a hate crime, Galveston County Assistant District Attorney Jon Hall said.
Judge Susan Criss, of Galveston's 212th District Court, sentenced Gray to 20 years on both counts, but his sentences will run concurrently, Hall said."
Gray's mother told the Daily News that she thinks her son's sentence is too harsh. She claims that "he isn't a bad kid" and told the paper that he "was adamant about graduating high school and wanted to be a video game designer, artist and dance choreographer."
One of the victims Marc Bosaw, who needed 12 staples to shut the wound to his head, had the this to say about the judge's verdict:

"I am quite off balance, and I stutter some. I recently fell and was hospitalized with a broken
shoulder and head injury again." He added, "I don't want this to ruin their lives, but people have been telling me I guess my life was ruined also."