Nut arrested for death threats against Elton John. Threat video.

AIDS clinic, gay leader targeted in Kenya: "The Kenya Medical Research Institute (KEMRI) clinic had been threatened with attack on Christian radio station Baraka FM with a closure deadline of today, 12 March. Their broadcasts said: 'homosexuals are not human beings and should be treated as such'."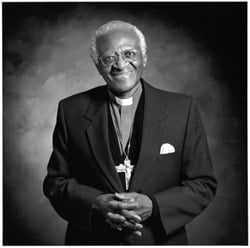 Archbishop Desmond Tutu in the Washington Post: "Hate has no place in the house of God. No one should be excluded from our love, our compassion or our concern because of race or gender, faith or ethnicity — or because of their sexual orientation. Nor should anyone be excluded from health care on any of these grounds."

Way better than the Twilight: Eclipse trailer.

Roverta Boen, opened first gay bar in northeast Florida, dies.

Former Marilyn Musgrave staffer now a gay rights supporter.

Confessions of a Las Vegas Call Bear: "So, yes: I'm a Las Vegas call bear. But don't be fooled into assuming that all my clients come from the world of the bears. Far from it. The men who hire me run the gamut from 18-year-olds who want their first male-male experience to be with a man who knows what he's doing to men in their 80s who just want to be held by a lumberjack type for an hour. They might be fat, they might be average, or they might have bodies so perfectly sculpted they should be underwear models."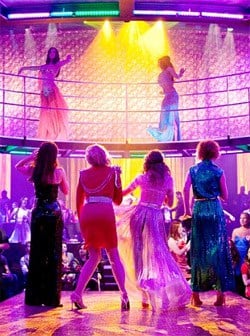 New promo photos for Sex and the City 2.

Heeeeere's Johnny: Best cuckoo clock ever.

Disney refuses to add "ex-gays" to its anti-discrimination policies: "Greg Quinlan, director of Parents and Friends of Ex-Gays and Gays (PFOX), presented the resolution at the recent annual shareholders meeting in San Antonio. But he explains that Disney board chairman John E. Pepper 'responded in saying that the current policies were very inclusive and were very broad and that they could not lift every possible nuance to come.'"

The Absolut Hunk is now the Charisma Bath Towels Hunk.

'Shades of Yellow': The first Hmong LGBT support group in the world.

Tracy Young coy about relationship with Kim Zolciak: "I'm not at liberty to say all the personal details, but we have a lot of similarities and a very strong connection. She's a great friend and I adore her, but it's kind of complicated."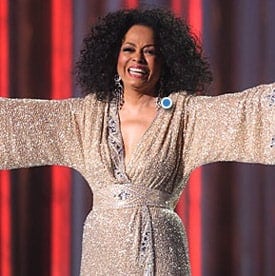 She's coming out: Diana Ross announces North American concert tour dates.

Gay servicemembers have a hang-out in South Korea: "This cluster of trendy bars, with names like 'Queen' and 'Always Homme,' is a 10-minute walk from Yongsan Garrison, the U.S. military's flagship base in South Korea. The Hill is one of the few places gay and lesbian U.S. servicemembers can be somewhat open about their sexuality while stationed in the country."

Adam Lambert to release make-up line?

GLAAD President Jarrett Barrios speaks out against cancellation of gay storyline on One Life to Live: "Last summer, One Life to Live brought a ground-breaking relationship into the homes of millions with Kyle and Fish's story, one that built acceptance and understanding of gay people,. While we understand that the close of storylines is a frequent occurrence on daytime dramas, canceling this story just as it gains momentum is a step backward in ABC Daytime's representation of the lives of gay Americans."