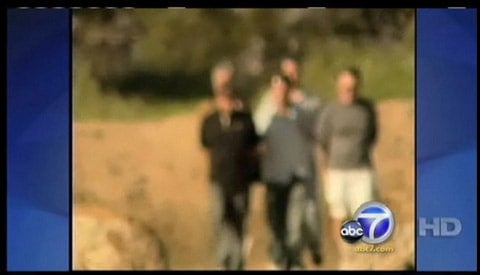 The LAPD is cracking down in lewd conduct in public parks, ABC7 reports:
"A video provided by the Los Angeles Police Department that was shot during an undercover sting operation showed the grounds of Elysian Park littered with dozens of used condoms. Officers ended up arresting three men who were engaged in lewd conduct.'Very typically these are married man who do not identify themselves as gay,' said Diaz.The LAPD says they are not targeting the gay community but anyone who chooses to have sex in public parks."
"The LAPD is cracking down men having sex in local outdoors areas–in 2009 the LAPD arrested 90 men for lewd behavior in local parks, including Griffith Park, Elysian Park and Sycamore Grove, up from 75 in 2008–and the lead vice officer, who is openly gay, said that it wasn't an issue of gay, straight or bi, but that public sex is illegal. Families and other park users are complaining. But here's where it gets weird.The police said that gang members were targeting men cruising for sex and robbing them at knife point because the victims were unlikely to come forth and file charges. Okay, so then how do the police know there (sic) robberies are occurring? And frankly, shouldn't the LAPD be looking for armed robbers rather than guys trying to get some action?Then after showing video of park areas littered with condoms, the police said that there was a risk of sexually transmitted diseases. Not if you are using condoms!"
Watch ABC7's report, AFTER THE JUMP…