Since Sarah Palin got one, it's only natural that her Wasilla nemesis, Levi Johnston, should have one as well.
RadarOnline reports: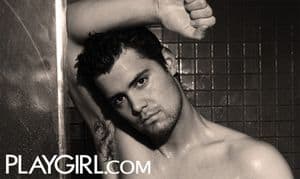 "The man/child who nearly made it to the White House as the unwed Baby Daddy of the Vice President's daughter is bringing his unique style to Hollywood, trying to sell his TV show by pulling up to meetings with cable networks in an RV/Party bus…Levi has meetings scheduled for Monday and is pitching an Alaska-based reality show. A source close to the situation tells RadarOnline.com the show is currently titled Levi Johnston's Last Frontier and will show him riding on pimped out snow machines with jet fuel in them….The show will also feature Levi hunting, hanging with his pals and is described by one source as 'sort of an Entourage on ice.' …His pitch to cable networks will include positioning Levi as 'one of the world's most famous teenagers' and will show parts of his life including 'business opportunities, strange offers, appearances and…lots and lots of women.'"