As expected, the Maryland House Judiciary Committee today rejected a measure brought by Delegate Don Dwyer to impeach Attorney General Douglas Gansler over his opinion that Maryland should recognize same-sex marriages performed elsewhere.
The AP reports: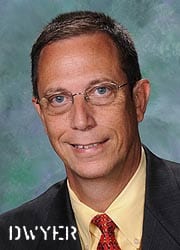 The state House Judiciary Committee, by a 14-6 vote, turned down the measure introduced by Delegate Don Dwyer, R-Anne Arundel, earlier in the day to the state's House of Delegates.
Dwyer argued that the entire House should vote on the resolution…The opinion issued in February means agencies in Maryland must now recognize out-of-state gay marriages until the Legislature or courts decide otherwise.
'It is clear that this opinion usurped the authority of the Maryland General Assembly,' Dwyer said while explaining the resolution for more than 10 minutes on the House floor and requesting a vote by the full House.
But the House decided it should be referred to the House Judiciary Committee instead. A vote that would have required the entire House of Delegates to vote on the impeachment failed 39-101 after sparking a debate on the issue."
More here.