Lithuania set to enact homophobic law forbidding distribution of LGBT rights information.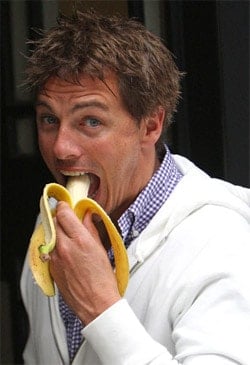 John Barrowman makes it look easy.
Illinois to vote on bill tomorrow that would open door to employment discrimination. Call now.
A bunch of resources for Chilean earthquake relief.
Since the death of his former civil partner Kevin McGee, actor/comic Matt Lucas has lost a lot of weight.
GQ to be first Conde Nast iPad title.
Charlie Crist to quit GOP, run as independent?
Glee cast doing 4-city concert tour in May.
Deal closes, making
lesbian part-owner of the Chicago Cubs.
D.C. group to attempt Guinness World Record for
largest gay wedding: "The largest gay wedding in history is
scheduled for Saturday, March 20th in Washington, DC. Up to 400 couples
will exchange vows breaking the current Guinness World Record. The
celebration is part of an all-day series of events called Our Time Has
Come, a title chosen to signify the long road that many couples have
traveled to marriage. Events slated for March 20 include a large group
ceremony, individual private ceremonies and a gala-style reception."
Jersey Shore cast raises the roof — literally.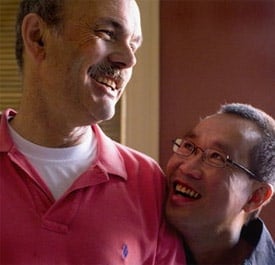 Great story: Gay couple, survivors of the Vietnam war, find peace.
Russian religious and nationalist groups call
on government to ban Gay Pride in St. Petersburg.
Crack's back?
Northrop Grumman urged to reject Virginia as location for new headquarters over state's lack of protection for gay employees. Senator Richard Madaleno, in letter: "Here in Maryland, we value our gay and lesbian citizens as part of a diverse population that makes the state strong. Virginia is doing the opposite and letting its LGBT citizens — and those considering whether to move and work there — know that they and their families are unwelcome second-class citizens. And they are counting on corporations like yours not to care."
Another gay couple — Lexx and Jeff — are going for Crate & Barrel's Ultimate Wedding Contest.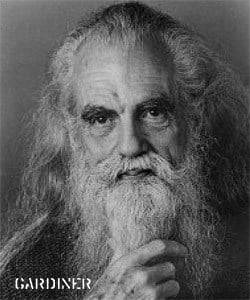 SF gay rights activist Ben
Gardiner dies: "Mr. Gardiner, who died last month of heart failure
at the age of 88, was a key player in gay rights and HIV/AIDS issues,
friends and family members said. He founded the first computerized AIDS
bulletin board system in the nation, served as president of the
now-defunct Stonewall Democratic Club, and worked on political
campaigns, including those for former Supervisor Harvey Milk.
A recovering addict who was sober for 58 years, Mr. Gardiner was also
deeply involved in helping many others struggling with addiction."
Male model fix: River Viiperi.
Canadian court: Anti-gay activist Bill Whatcott not required to pay compensation to four people who complained he was exposing them to hatred via flyers he was distributing.
GOP Strategist urges candidates to
follow Bob McDonnell campaign tactics: "To be fair, McDonnell
benefited from a weak general campaign opponent who never fully drew the
support of the Virginia Democratic base. Nonetheless, biting his tongue
on abortion, gay marriage and other hot button social issues (on which
I'm sure he was more than willing to speak) netted him the support of
independents and moderate conservatives who either stayed home or voted
for Obama in 2008."