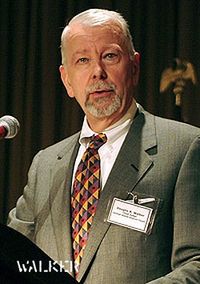 A recent order from Judge Vaughn Walker for opponents of Proposition 8 to turn over internal memos and emails will be appealed:
"Same-sex marriage advocacy groups on Tuesday signaled they plan to file an emergency appeal of a federal judge's order requiring them to release documents from the political campaign against Proposition 8 as part of the ongoing legal challenge to California's ban on gay nuptials.
In court papers filed Tuesday, the American Civil Liberties Union asked Chief U.S. District Judge Vaughn Walker to put his order on hold while they appeal the ruling to the 9th U.S. Circuit Court of Appeals…The ACLU, in its court papers, said it had to appeal the order because it 'implicates issues of a fundamental nature under the First Amendment with consequences not merely for this case but for future election campaigns of all sorts.'"
In his order, Walker disagreed with the ACLU, which argued that the documents are confidential campaign documents protected under the First Amendment.