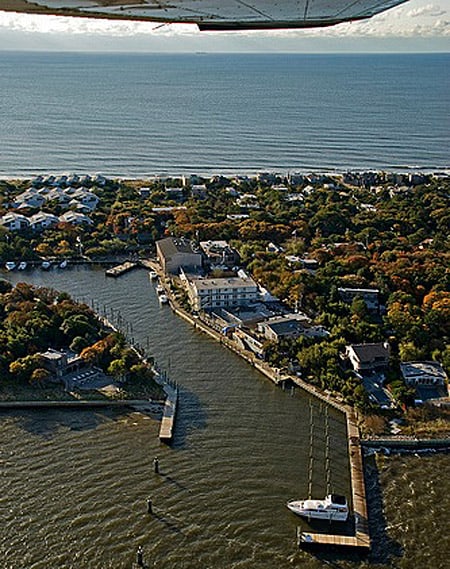 NYC's longtime gay summer playground gets a write-up in the NYT, which offers some new details on how the new owners of Fire Island Pines business district plan to make back the $20 million they invested to buy it — jack up the prices on an audience with no choice but to pay them:
"Residents of the Pines 'demand a high level of services and amenities, and we will give it to them,' Mr. Weissman said in a press release announcing the purchase. The investors, who call themselves FIP Ventures L.L.C., said that the properties were especially undervalued given their location in a 'community where driving to adjacent towns for spending is not an option.' (The Pines is reached by ferry from Sayville, Long Island.)"
Some other details: 
"One of the three investors, Mr. Kirtzman, is a former reporter for New York 1 News and WCBS and the author of 'Betrayal,' a book about Bernard L. Madoff. (He got his start in journalism running a weekly Fire Island newspaper as a teenager.) These days, when he is not writing, he runs a guest house known as the Madison — Fire Island Pines. The Madison commands as much as $900 a night on summer weekends, according to its Web site. Mr. Kirtzman will turn to managing the much larger Le Ciel as soon as the deal closes.
To upgrade the Blue Whale, the investors plan to bring in the group that runs the Almond Restaurant in Bridgehampton, which serves appetizers like foie gras mousse with kumquat basil marmalade. By contrast, the Blue Whale tends toward burgers and Buffalo wings."