From David Badash at The New Civil Rights Movement, a quote from Hannity's new teabagging manual: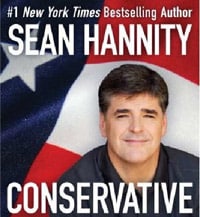 "Obama and his party stand for America's economic bankruptcy, virtual surrender in the war on terror, and a culture of death, from abortion to embryonic stem cell research to healthcare rationing tantamount to death panels. He stands for a comprehensive radicalization of our culture, from turning our schools over to homosexual activists, to undermining the sanctity of heterosexual marriage, to expanding the dependency classes. He stands for polarization and alienation between racial and ethnic groups, and between those of different economic circumstances. He stands for government swallowing the private sector and equalizing income and asset distribution; he may even use the courts, if he can pull it off, to impose what he and his fellow radicals call 'economic justice,' a grand-scale version of 'spreading the wealth around.'"
Excuse me while I go wash the scum off.